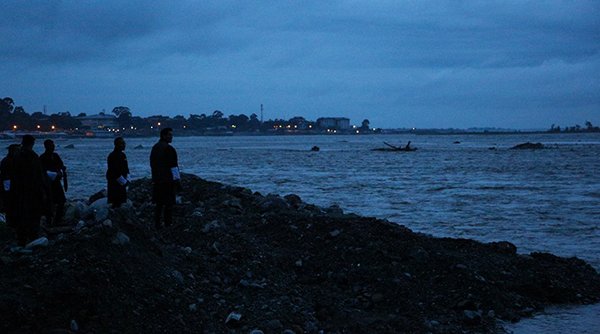 Bhutan may be experiencing one of its worst monsoon floods, with reports of damages pouring in from most parts of the country especially from the southern districts.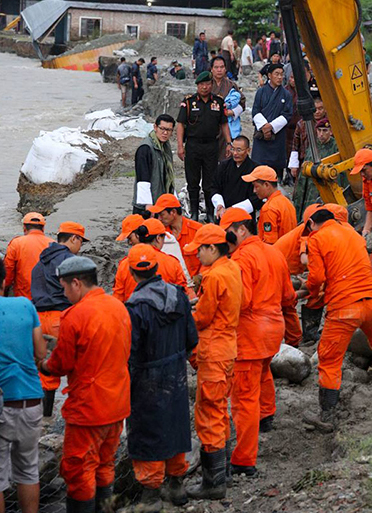 His Majesty The King travelled to Phuentshogling from Gelegphu yesterday to inspect damages caused by the floodwater. His Majesty visited the Toorsa riverbank to inspect the mitigation works.
According to the prime minister's Facebook page, all dzongkhag administrations have activated their dzongkhag disaster management committee to provide immediate relief to people affected by the flood.
In Samtse, Sarpang and Phuentsholing, 15 schools were closed on account of the flood.
Meanwhile, Dantak is constructing a 48-metre long bridge at Kamji along the Thimphu-Phuentshogling highway to restore connectivity. Initially, a 30-metre long bridge was planned on the same area.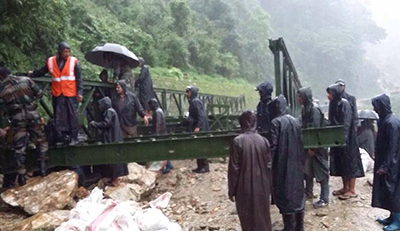 In Punakha, rising level of Punatshangchhu flooded the cofferdam of Punatshangchhu II hydropower project. The river overflowed through the cofferdam into the dam construction site. Men and machines were evacuated from the site. Officials said, once the river subsides, the floodwater has to be removed to resume dam construction.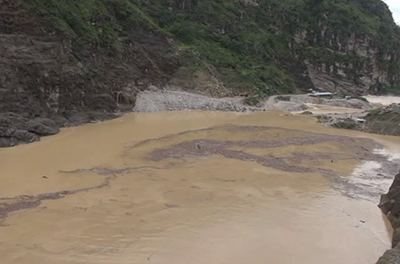 In Dagana and Sunkosh, heavy rain caused major roadblocks at three sites. Falling boulders continue to hamper efforts to clear the blockage. Lhamoizingkha dungkhag remained cut off from the rest of the dzongkhags.
According to the department of hydro-met services, the weather is expected to improve tomorrow but isolated places within the country will experience light rain. On Thursday, there is a possibility of weather disturbances with moderate rain in southern and western Bhutan.
Meanwhile, in Toorsa, volunteers led by the Thromde officials of Phuentshogling are doing all they can to protect the banks of the Toorsa river as water level continue to rise.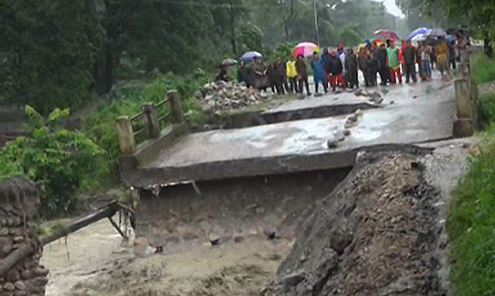 Heavy rainfall has also led to drinking water problems in some parts of Phuentshogling and Pasakha.
In Gelegphu, the swollen Shetikhari stream washed away the concrete bridge that connects Gelegphu town with Lodrai yesterday. Gelegphu will remain cut off from Zhemgang since the bridge connects the highway.
The stream also flooded a small village at Shetikhari and partially damaged few houses. Power supply to the village was cut off after the water damaged its transmission lines.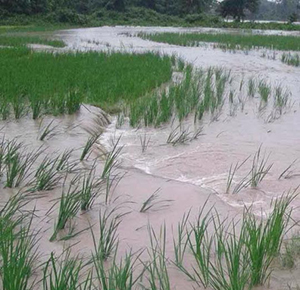 Some 13 households of Shetikhari were evacuated to safer grounds. Uprooted trees were used by rescue and evacuation teams as temporary means to cross the swollen stream. However, the routes from Gelegphu to Phuentshogling and Samdrup Jongkhar through Assam remain unaffected.
In Sarpang, 63 acres of paddy fields were submerged after the Taklai River broke its bank. The fields belong to 30 households who recently transplanted their paddy. The swollen river washed away the embankment wall.