Few villagers of Samdrup Jongkhar still into marijuana smuggling
Kinley Wangchuk, Samdrup Jongkhar

Jul 18, 2016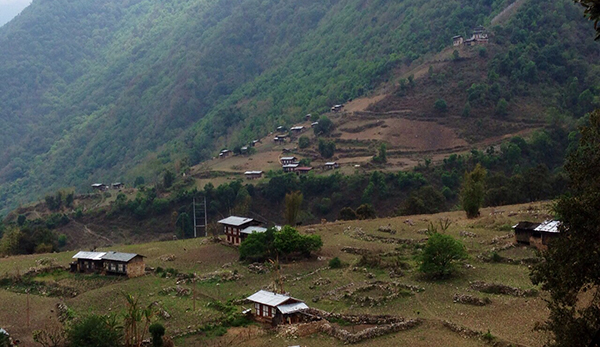 A few villagers of Lauri and Serthig Gewogs under Samdrup Jongkhar still practice age-old illegal trade of marijuana smuggling.
This year alone, the police of Jomotshangkha Dungkhag seized about 748 kilograms of dried marijuana from the two gewogs.
They also arrested six villagers in connection with the illegal trade of marijuana.
A villager told our correspondent, Kinley Wangchuk that they got into the trade 20 years back because of lack of economic opportunities. He said in absence of connectivity, they had to resort to marijuana smuggling to make a living.
"This trade has been happening since our parents' time. Earlier, they used to barter dried marijuana with rice and other basic necessities."
He said many of them stopped after they were told there are rules against such practice.
However, he said there are still a few who continue to engage in such a trade.
A civil servant from Serthig Gewog said he was able to complete his education from the money made from selling marijuana.
"I remember people selling marijuana to earn money for school expenditure, construction of houses and to buy other necessary items."
Now, many have started growing cash crops to earn income since both the gewogs are seeing development and have access to road.
"I advise my children not engage in marijuana business since our village has developed," said one of the villagers.
But, a source told our correspondent that students, during vacations, are paid Nu 30 a kilogram of marijuana as carrying charge.
He was also told that a kilogram of dried fetches Rs 1,600- 1,700 across the border.
In the meantime, Jomotshangkha police are still looking for the main suspect involved in the largest seizure of marijuana in May.