Organisers of a religious ceremony donate
Sonam Tshering, Thimphu

Jun 20, 2016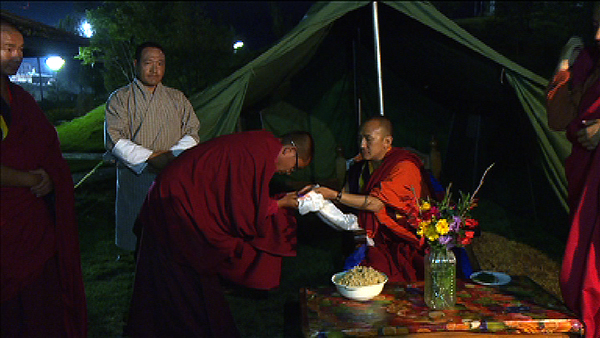 The organisers of Goenpai Doe Chog Kurim donated Nu 2,50,000 to Dechen Phodrang Monastery and about Nu 700,000 to construct a temple at Dodedra Buddhist Institute.
The Organiser, Penjore said the amount was donated to maintain transparency in the society.
"The plan is not to save money for our group's sustainability and management.  Today, we finished the amount generated by conducting kurim.  Hereafter as well we will also not keep a single penny with us."
The organiser said over Nu 27,00,000 was generated while conducting the Kurim at Dechen Phodrang Monastery.
They had spent Nu 18,00,000 to conduct the religious ceremony in the second week of June.
The religious ceremony was conducted to avert natural disasters in the country, said the organiser.