Guru Tshigduen Soeldep prayers conclude
Changa Dorji, Thimphu

Jun 16, 2016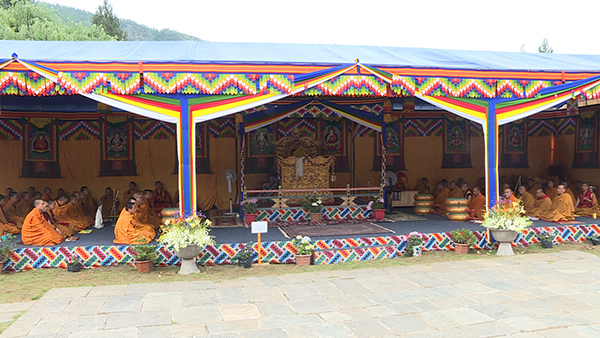 The Guru Tshigduen Soeldep prayers concluded today with Guru Thoethreng Rig-Nga Tang-Rak at the Memorial Chorten in Thimphu.
His Holiness the Je Khenpo presided over the prayer along with the monks from Zhung Dratshang.
The prayers were conducted for the well being of Fourth Druk Gyalpo and to commemorate the Guru Rinpoche's Birth Anniversary, 400 years of Zhabdrung's arrival in the country, and the birth of The Gyalsey.
Over thousand devotees gathered to be part of the prayers.
De-Suups organised the prayer ceremony with the support from Zhung Dratshang under the Royal Command.