His Majesty grants audience to Thailand's Princess
Kinley Yangden, Thimphu

May 25, 2016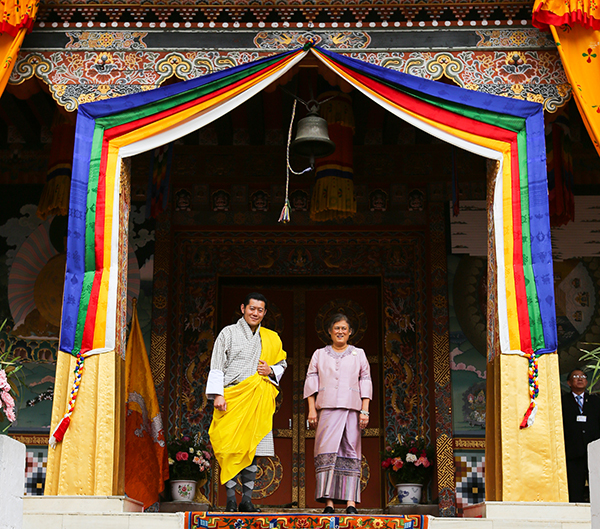 His Majesty the King granted an audience to Her Royal Highness Princess Maha Chakri Sirindhorn of Thailand at Tashichhodzong, yesterday. Her Royal Highness arrived in the country yesterday on a four day visit.
After being ushered into the Kuenray of Tashichhodzong, His Majesty the King and Princess Maha Chakri Sirindhorn offered a thousand butter lamps.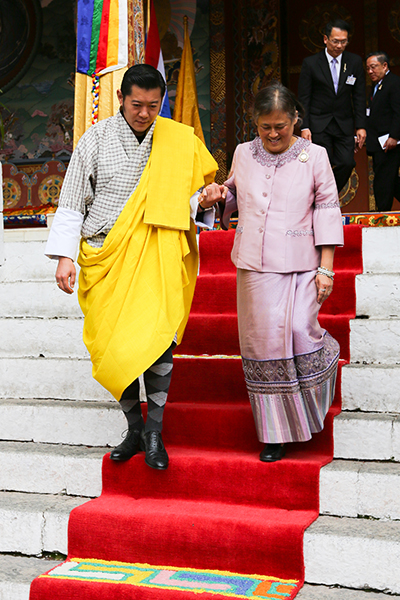 Alongside, about hundred nuns from Zilukha and Wang Sisina nunnery offered prayers. The ceremony was for the wellbeing and long life of Thailand's present monarch, Bhumibol Adulyadej.
His Majesty the King then granted an audience to Her Royal Highness.
Princess Sirindhorn is the third child of King Bhumibol Adulyadej and celebrated her 61st Birthday, last month. Princess Sirindhorn is a much loved public figure among the people of Thailand.
Earlier today, the Princess of Thailand also received an audience with His Majesty the Fourth Druk Gyalpo at Dechencholing Palace.
Later in the afternoon, Prime Minister, Tshering Tobgay hosted a lunch in honor of Princess Sirindhorn.
Following the lunch, Her Royal Highness visited Wangbama Central School in Genekha. Her Highness was received by the Minister for Agriculture and Forests, Yeshey Dorji.
Inside the multi-purpose hall, students welcomed Her Highness with cultural performances.
As part of the visit, Princess Sirindhorn planted a cypress tree, signed the school's visitor book and also presented gifts to the school.
The school's agricultural field, green house and piggery farm are all part of the School Agriculture Program funded by Her Royal Highness.