Shooting for Bhutan in Rio 2016 Olympics
Sonam Penjor, Thimphu

May 19, 2016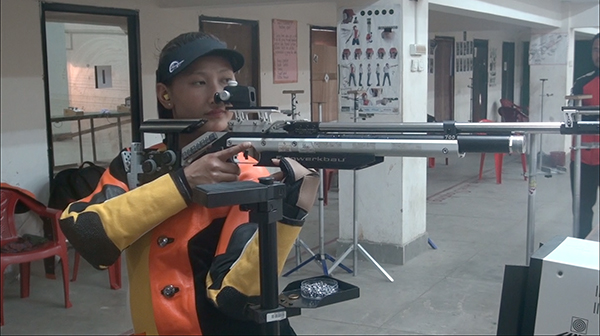 The country's best air rifle shooter, Lenchu Kuenzang, 24, will represent Bhutan in Rio 2016 Olympics in Brazil. She was chosen through a wild card entry, an opportunity given to member countries of the International Olympic Committee.
"I am aiming for the medal, this time," she said.
Lenchu shoots a hundred rounds daily.
The Non-Commissioned Officer with Royal Bhutan Police is undergoing rigorous training for the upcoming event in August.
She started training since April, this year.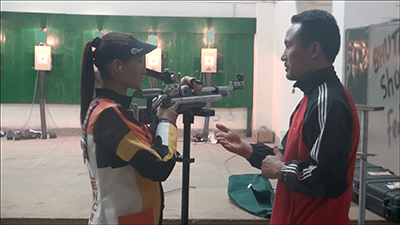 Her coach, Dorji Phurba, who is with Bhutan Shooting Federation, said Lenchu's performance has improved by leaps and bounds.
"Her last week's performance shows she has reached international high-level shooters' standard. Her points were very close to theirs."
She has also been doing an hour of yoga in the morning and an hour of gym in the evening, everyday, to improve concentration and built physical strength.
She joined Bhutan Shooting Federation in 2013.
Since then, she has represented Bhutan in the 17th Incheon games and the recently-held South Asian Games in India.