Currency Swap facility extended
Mar 18, 2016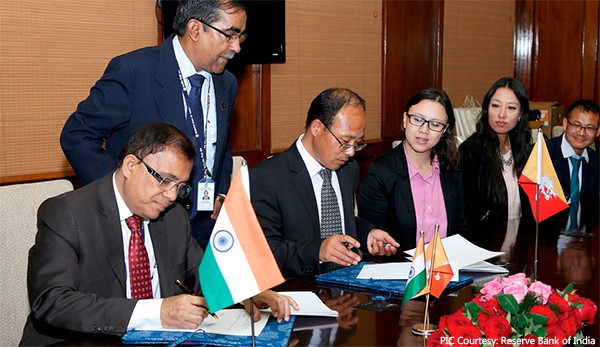 Bhutan will be able to withdraw foreign currency including US dollars, Euro and the Indian rupee from the SAARC Currency Swap arrangement until November 2017. A news release from the Reserve Bank of India mentioned, the government of India agreed to extend the previous facility.
This will allow the Royal Monetary Authority to make withdrawals from the facility up to US$ 100 million or equivalent at a certain interest rate.
The last agreement was signed in 2013 to tide over the extreme liquidity crunch in the economy as a result of an acute shortage of Indian rupee.
The currency swap facility was established to help SAARC member countries to meet short-term rupee shortage in the country. In Bhutan, it was used to pay off more than Rs 20 billion that the Royal Monetary Authority borrowed from Indian commercial banks.
To make use of the facility, Bhutan will be required to place an equivalent amount of local currency in the swap pool of fund.
As of November this year, Bhutan has a total foreign currency reserve of US$ 1B. Indian rupee reserve constitutes 16.2B. Rupee reserve has dropped compared to September when it was Rs 20.3B.
The news release from the reserve bank of India stated the facility will help countries meet balance of payments constraints and liquidity mismatches in the short term.
The arrangement would thus further financial stability in the region, the releases stated.