Paro Airport opens new airport terminal
Mar 18, 2016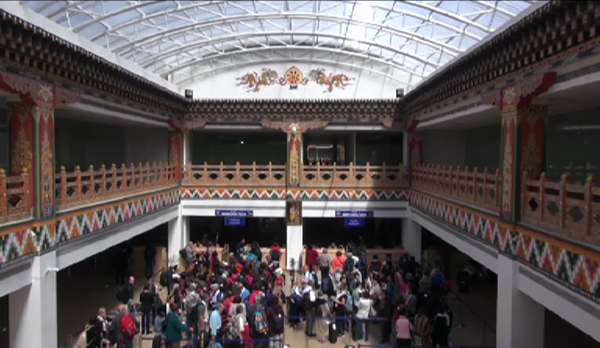 Paro International Airport opened its new airport terminal today. The new terminal will be able to accommodate around 500 passengers. The new building will be used only for incoming flights. It is expected to help smoothen airport procedures for passengers as well as airport officials.
Incoming passengers at Paro International Airport were received at its new Terminal building today. The new building along with improvement of the existing apron is a government of India project constructed at a cost of around Nu 360 million. The airport can now accommodate up to five incoming flights at a time. The terminal features 12 immigration counters and 3 baggage conveyor belts among its facilities.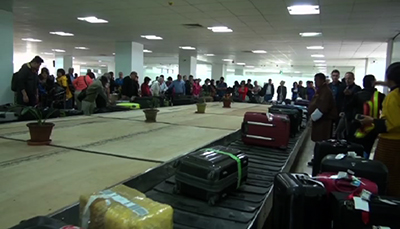 Director of the department of air transport Karma Wangchuk said, it will ease a lot of congestion. "Earlier, with just one terminal, we could accommodate just one air craft at a time."
This is one of the several expansion works the airport is currently carrying out. The airport has also constructed a fire station, a fuel depot and staff quarters. More constructions are in the pipeline. One big challenge now is to get the budget for maintenance works.
The airport also expects to start constructing a parallel taxiway in the next financial year. This s expected to help in the simultaneous take-offs and landings without much delay.