Local leaders push for road strengthening
Mar 18, 2016
Local leaders of Trashigang are in favour of increasing road blacktopping thickness by 25 millimetres. Many said, if the thickness were not increased, roads would not last long.
The issue was raised at the Dzongkhag Tshogdu.
Local leaders, including gups said if the roads were not strengthened, more money would be spent on repair and maintenance over and over again.
Lumang Gup Tandin Wangchuk said, we want to improve our roads and it will benefit both the government and the economy.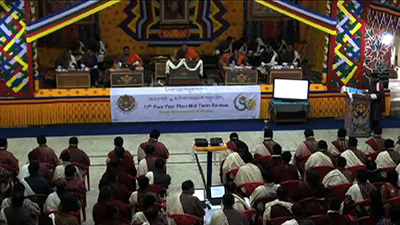 The meeting decided to submit a proposal to the government to double the thickness of the blacktopping of the gewog centre roads. During the recent mid-term review held in Trashigang, Prime Minister Tshering Tobgay said the blacktopped gewog centre roads are for the Bolero pick-up trucks and not other trucks.
He said over Nu 470M will be spent for blacktopping the gewog centre roads in Trashigang. Some of the gups who did not want to be named said it would not be possible to stop trucks from plying on the roads. Some said for now, they want the government to spent more budget in blacktopping the roads.