Haa prepares for LG elections
Yeshi Gyaltshen, Paro

Mar 8, 2016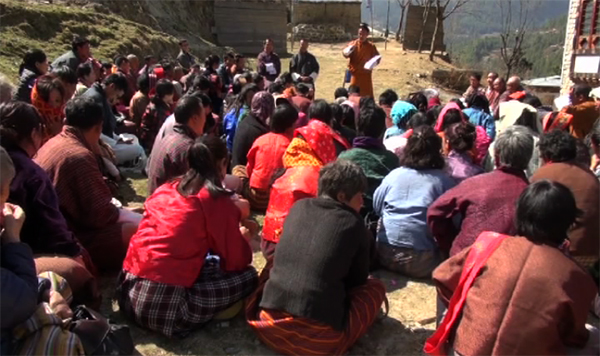 With the local government elections just a few months away, preparations are in full swing in Haa. Today, electoral rolls are being verified to ensure all eligible voters are registered to cast their votes.
Samar is the second gewog in Haa to undergo the electoral roll verification. At least one person from every household in the gewog has been called to the meeting.
Electoral officer Thinley Jamtsho said, some names may not have been registered while others may have transferred their census, so the need to register their names. "We delete the names of those who have transferred their census elsewhere," Thinley Jamtsho said.
The public are also made aware of the Functional Literacy Tests that aspiring candidates must undergo to participate in the election.
Thinley Jamtsho said, the office the electoral office was also listing down names of those interested in taking the functional literacy test.
The Electoral Roll verification in all six gewogs in Haa are expected to be complete by next week.