Nu 15 M for Nehru-Wangchuck Scholarship
Feb 19, 2016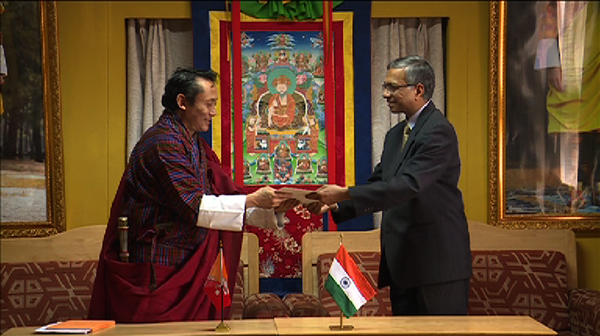 The government of India provided over Nu 15 M to the Royal Civil Service Commission for the Nehru-Wangchuck Scholarship.
The cheque was handed over by the Indian Ambassador to Bhutan, Jaideep Sarkar, to the chairperson of RCSC, Dasho Karma Tshiteem, this morning.
The "Nehru-Wangchuck Scholarship" provides opportunities for Bhutanese to study in premier Indian Institutes.
The programme is expected to help develop human resource capacities in areas critical to Bhutan's development. So far 74 Bhutanese have been awarded the scholarship since it was instituted in 2009.