Health ministry launches Epidural Labour Analgesia
Tshering Zam, Thimphu

Feb 6, 2016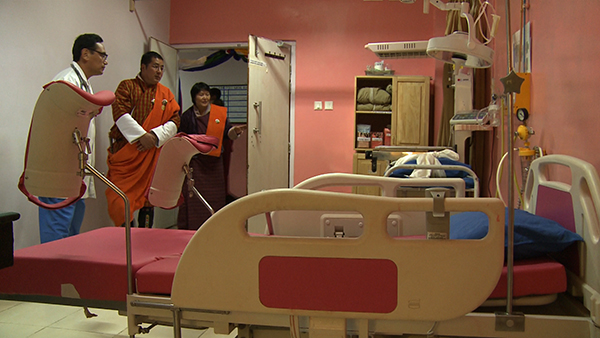 Coinciding with the Royal birth of The Gyalsey, the health ministry launched Epidural Labour Analgesia Services, a medical technique employed for providing pain relief during labor. The service is a gift from Her Majesty the Gyaltsuen to the mothers of Bhutan.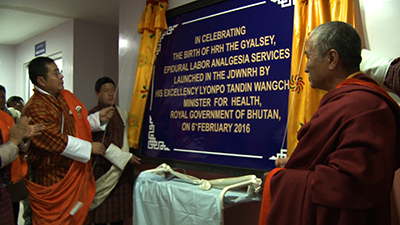 The service is available only at the Jigme Dorji Wangchuck National Referral hospital in Thimphu.
"Pregnant women who want to avail themselves of the service can do so. For those who prefer normal delivery, we respect that as well," said the health minister, Tandin Wangchuk.
Lyonpo said the service will be on first come first basis.
The National Referral Hospital can accommodate about 30 cases. "The treatment, however, will be given to only those who medically qualify for it. This year, we are starting with the National Referral hospital and after a few years, we have plans to start the treatment in Monggar and Gelegphu as well."
After the launch of the service, gift hampers were given to those mothers who gave birth at the National Referral hospital yesterday. Babies born yesterday also received gifts from His Majesty the King and Her Majesty the Gyaltsuen. As per the health record, 30 babies were born in hospitals across the country yesterday.
To mark the occasion, the Birthing Centre, Neonatal Intensive Care Unit, and Community Health Department at the National Referral Hospital were also renamed as Gyaltseun Jetsun Pema Birthing Centre, Gyaltseun Jetsun Pema Neonatal Intensive Care Unit, and Gyaltseun Jetsun Pema Mother and Child Clinic.