PM meets Japanese Ambassador to Bhutan
Feb 4, 2016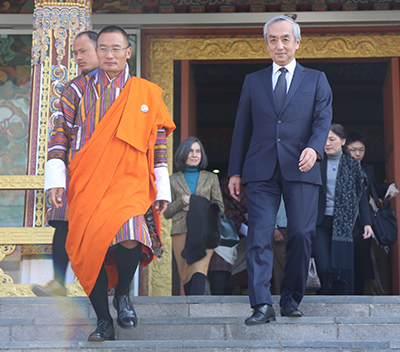 The Prime Minister Tshering Tobgay met the new Japanese Ambassador, Kenji Hiramatsu, today. The Ambassador hopes to engage actively with the government in healthcare, education, empowering women and child development, among many others.
The Prime Minister thanked the ambassador for the Japanese assistance that has helped Bhutan particularly in the agricultural sector. Bhutan and Japan will celebrate 30 years of friendship this year.
Lyonchhen and the Japanese Ambassador also launched a quick charger for electric vehicles near the Memorial Chorten in Thimphu, today.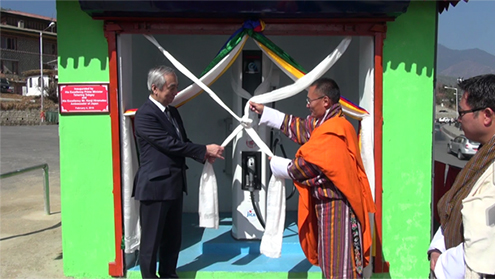 The ambassador said the aim of installing quick charger is to preserve precious nature and goal of green Bhutan.
Normally, it takes nearly eight hours to fully charge the battery of an electric vehicle. But, the same can be achieved in about half an hour with a quick charger. The country now has four quick chargers; three in Thimphu and one in Paro.
Today, there are 73 electric vehicles in the country.