First youth summit underway in Punakha
Choni Dema, Punakha

Jan 28, 2016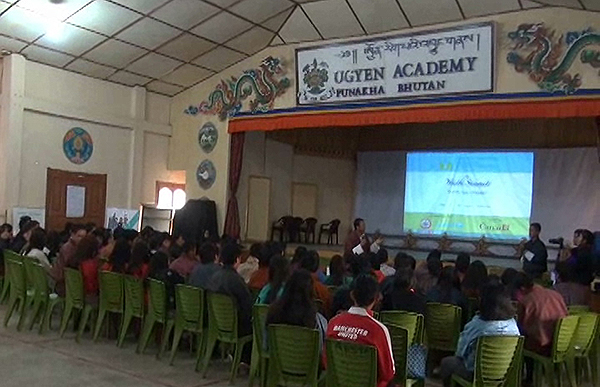 Over 90 youth from across the country are attending the first ever youth summit, which is underway at Ugyen Academy, in Punakha. The four-day summit, 'youth for change,' began yesterday.
The summit is to provide space for youth to reflect on their role in democracy.
"It is to bring them together and let them network with each other, let them understand what each individual youth are doing across the country for a small change that they want to bring in their own community," said Bhutan Center for Media and Democracy's Assistant Program Officer, Sherub Dorji. He also said they want the youth to understand the role they can play in their community.
The participants said they have been able to inspire each other through the stories they shared. "Once we go back to our community or college we can look forward to take initiatives," said Dorji Wangchuk of Samtse College of Education.
Another participant, Sonam Om from Paro College of Education said youth can bring a change in the community if given responsibility.
"I would like to believe I have learned about my own potential," said Meera Ghalley of Sherubtse College.
During the four day summit, the participants will also discuss the pressing issues they face in their community.
The event is organised by the Bhutan Centre for Media and Democracy.