Private company tackles waste problem in Bumthang
Komal Kharka, Bumthang

Jan 23, 2016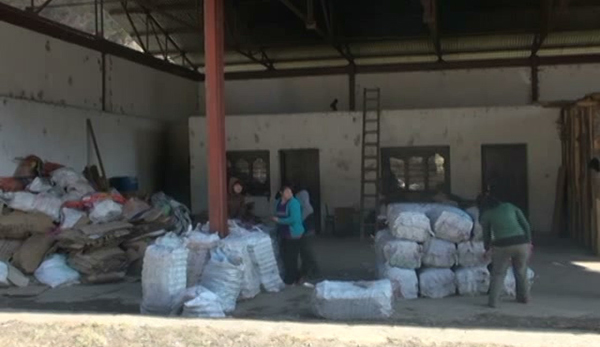 A first private waste management company in Bumthang is set to reduce waste in the district, to a large extent. Waste Management has always been a major challenge for Bumthang. With increasing population and it being a transit district, the amount of waste produced is increasing, every year.
Despite various efforts, illegal dumping of waste, along the highway, is still common.
The dzongkhag, with limited infrastructure, cannot collect waste from the every nook and cranny.
Green Bhutan Waste Management's Proprietor, Chogyal Lhamo said it is important to keep the district clean as it is one of the major tourist destinations. The private waste management company started operating since August, last year
"Bumthang produces excessive waste compared to Trongsa," said Chogyal Lhamo, who has been working in waste management for over eight years in Trongsa
She said they collect two truckloads of waste in a month in Trongsa whereas they collect two truckloads of waste in Bumthang in a week.
Bumthang Dzongkhag's Architect, Tshering Dendup said even though they will not completely outsource waste management to private companies, such initiative will encourage people to segregate waste that will contribute to increased life span of a landfill.
Chogyal Lhamo's company will soon set up a waste recycling unit in Garpang where most of the waste will be recycled before sending it to the border town of Jaigaon.
The company will also have a compost pit where natural fertilisers will be produced from degradable waste to be sold back to the farmers.
Presently, the company five permanent employees and six temporary Sherubtse graduates
The company collects waste from all four gewogs: Chokor, Chhumey, Tang and Ura. It has plans to take over the entire municipal waste collection, as well.