Bhutan loses millions of Rupees on pilgrimage
Sonam Penjor, Thimphu

Jan 21, 2016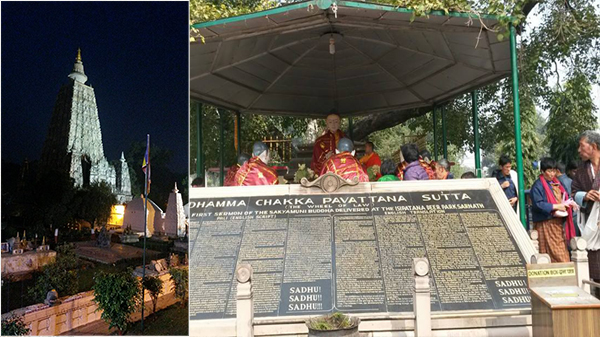 In just a week, the Royal Monetary Authority has exchanged over Nu 62 M to the Bhutanese pilgrims going to India and Nepal. Economists from RMA say government loses millions of rupees with thousands of Bhutanese devotees visiting religious sites in India and Nepal, annually.
On an average, a Bhutanese pilgrim spends over Nu 30,000 a visit to holy sites in India.
"I also visit Bodh Gaya in Bihar, India, to receive blessings since everyone goes there. We spend a lot of money there," said a pilgrim, Dorji Om. She said they sometimes have to ask their children to send more money while they tour holy sites.
In 2014, Bhutan Beauty Tour and Treks sent over 300 pilgrims to India and Nepal. Similarly, there are other agencies which organize such religious trips.
Usually, a tour company provides a package of Nu 12,000 for 17 days to Bodh Gaya, Varanasi, and Himchal in India, among others. The package includes more than 10 religious sites. It also includes accommodation, transport, and guides.
The number of devotees going to India and Nepal increases in winter. Given the outflow of the devotees, many religious sites within the country hardly see any visitors.
"Bhutan has pilgrim sites blessed by great masters such as Guru, Zhangdrung and Terton Pema Lingpa, among others. The pilgrim sites are still well preserved as it was in the past. And what is most important is our devotion towards religion. I feel that Bhutan is a better place for pilgrimage," said Zhung Dratshang's astrologer, Zungjug.
He also said the pilgrim sites in other countries are either renovated or restored unlike those in Bhutan.
Recently, a business idea to start a domestic pilgrimage in the country won the best idea during the 54-hours startup weekend in Thimphu. The idea is to explore Bhutan's holy sites and also to prevent the rupee outflow. The idea is to be executed within six months.