Construction of three farm roads begin in Samtse
Sonam Phuntsho, Samtse

Jan 19, 2016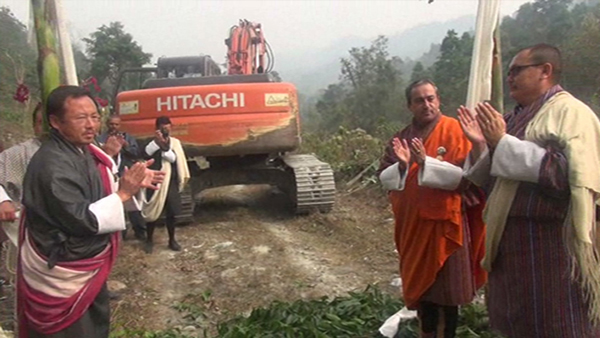 To fast-track economic activities in the villages; works to construct three new farm roads began in Samtse, last week. A total of 22.5 kilometres farm roads will be completed by the end of this year.
One of the farm roads is the 6-kilometre road, which will benefit 500 villagers, under Samtse Gewog. The farm road is built at a cost of Nu 3 M from the Government.
During the ground breaking ceremony, attended by the villagers, the information and communications' minister, DN Dhungyel said the new farm roads are milestones when it comes to revamping the rural economy and that the public should take advantage of them.
"I urge you do work harder and if people and the Government work together, we can bring development seamlessly in our communities; but for that we need to give our 100 percent which I am sure you will and this will only benefit you all."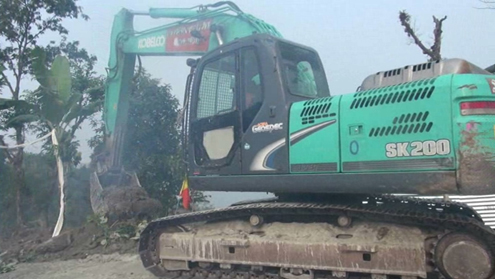 The works for another 1.5-Kilometre farm road, supported by the Gewog Development Grant of Nu 450,000, under Samtse Gewog also began the same day.
Lyonpo said once the roads have been completed, it will open up many opportunities.
"There will be farm shops. You need not be concerned about the market for your agricultural products since we will also have a Central School very soon and you can easily sell them there."
Works for the third farm road: the longest and most expensive of the three at Senteng under Dophuchen Gewog also began the same day.
It stretches over 15 Kilometers benefitting over 1,200 villagers, mostly Lhops Community. The farm road is a joint project funded by the Bhutan and Indian governments which comes close to Nu 7 M.