Paro and Haa see drop in sandalwood smuggling cases
Yeshi Gyeltshen, Paro

Jan 18, 2016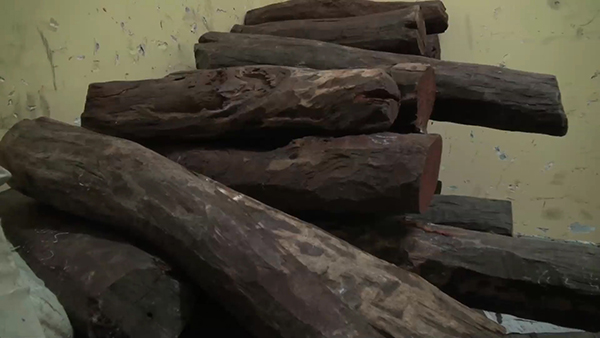 The number of sandalwood smuggling cases has seen a drastic drop in Paro and Haa in 2015 as compared to the year before. Officials say strict vigilance and stricter penalties have deterred offenders from smuggling the prized sandalwood.
Since the first case was detected in 2011, the number rose steadily, every year, posing one of the biggest challenges for forestry officials in Paro and Haa.
The highest number of sandalwood smuggling busts was recorded in 2014; 19 cases in Paro and five in Haa.
In 2015, the number reduced to five in Paro and just one in Haa.
The Chief Forestry Officer, Kaka Tshering says strict patrolling and tips from informants played a big part in nabbing culprits.
He said they are treating the cases as criminal offenses and sent to court. "This could have deterred the culprits and reduced the crime rate," said Kaka Tshering.
Earlier, the offender was allowed to go by paying penalty.
A total of 42 cases, amounting to 24000 kilograms of sandalwood, worth Nu 18 M, were intercepted in the two dzongkhags.
This year, no cases have been reported.