Two Phuentshogling Thrompon contenders begin campaign
Kuenga Tashi, Phuentshogling

Jan 5, 2016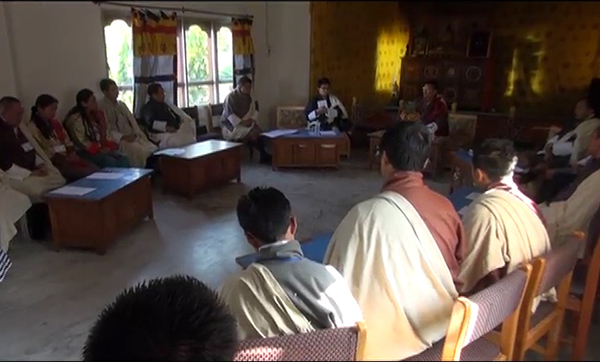 The two contestants vying for the post of Phuentshogling Thrompon began their campaign, yesterday.
One of the contestants, Uttar Kumar Rai, 34, says his priority is to solve the housing crunch the city faces. The former business, contesting from Nyedra Constituency, also said he would be looking into establishing basic infrastructure.
"For now, the extended thromde areas lack basic infrastructure," said Uttar Kumar Rai. He said the lack of lack basic infrastructure is also contributing to the housing crunch. "There are many private land for construction but since there are no basic infrastructure constructions are not happening."
Uttar Kumar Rai holds a Bachelor of Science- Information Technology, from Sikkim Manipal University and Bachelor of Commerce from North Bengal University. He is a father of one.
Uttar Kumar Rai's contender is the former Thrompon, Tsheten Dorji, 63. He is contesting from Phuentshogling Maed Constituency.
"I am re-contesting for the post because there are many important projects in the pipeline. So I feel I would be the best person to get it all done."
Tsheten Dorji said the projects in the pipeline are ADB projects, bypass road, and electrification works, among others. "All these have been done as per the Local Area Plan which has been submitted to the Land Commission. Once it is approved we will work towards implementing it."
The former Thrompon has Bachelor's degree in Commerce from North Bengal University.
Prior to the campaign, a briefing session for the candidates on electoral process was also conducted at the office of the Returning Officer.
The common forum will begin from January 9. Along with the two thrompon contestants, there are three others vying for the post of one Thromde Thuemi and six for Tshogpa.