RCSC approaches Cabinet again on maternity leave
Damcho Zam, Thimphu

Jan 4, 2016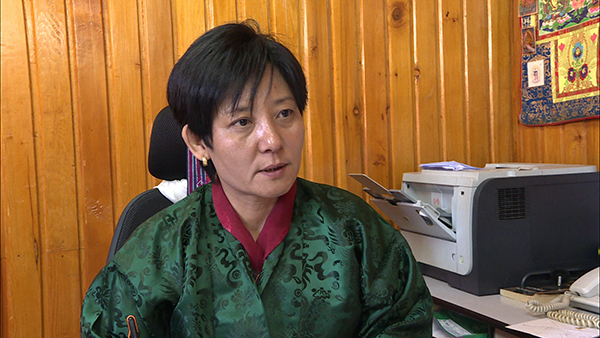 The Royal Civil Service Commission (RCSC) is going to approach the Cabinet again for the clarification on a new provision on maternity leave. The Cabinet had added a new provision and had dropped two of the four RCSC's proposals.
The old proposal reads, "institutionalise parental leave of six months and increase baby-feeding hours from one to two years."
The new one says institutionalize extended maternity leave of half-day for breast-feeding mothers beyond the sixth month till the child attains one year of age.
"…We had certain objectives in mind but that is not captured in the decision which is communicated from the Cabinet. So we thought we needed to go and explain," said RCSC's Commissioner, Kesang Deki.
She also said they could encounter problem while implementing "extended maternity leave of half-day working for breast-feeding mothers". "We will also want to highlight some of that to the Cabinet".
Kesang Deki also said they approached the Cabinet as the financial implications on RCSC would increase once the proposals are through.
A Member of the Cabinet, Lyonpo Dorji Choden said the RCSC's proposal on parental leave says either of the parents can take leave for six months. She said they specifically mentioned extended maternity of half a day leave for six months for breastfeeding mothers. "A mother's attention to the child is more important than a father's."
The minister also said they decided the baby-feeding hours till the child attains one year of age because a child can take supplement food and some mothers do not breastfeed, after a year.
RCSC's commissioner says the proposed recommendations will be institutionalised based on the outcome of their reproach to the Cabinet.
Once the Cabinet acts upon their proposals, RCSC said they will notify the civil servants.