Government to devise policy measures to curtail car imports
Nidup Gyeltshen, Thuimphu

Jan 4, 2016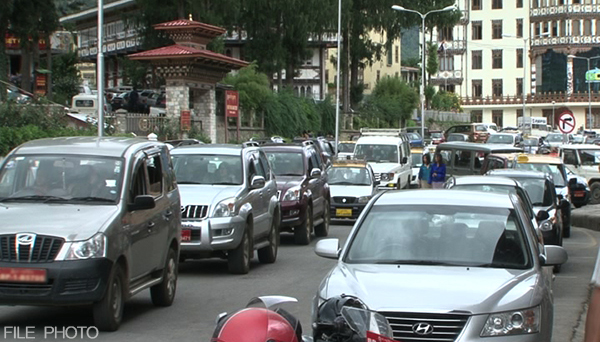 After the central bank, the Royal Monetary Authority (RMA) recently expressed their concerns on the rising import of cars. The government followed suit and shared with the media that they were also equally concerned and that some form of policy measures should be implemented.
In effect, the government during the Meet the Press session said, they will meet with the central bank to look at possibilities of devising monetary policy measures to curb car imports.
Finance minister Namgay Dorji said, revision in taxes had proven ineffective in curbing car imports.
Since the lifting of the ban on car imports, around 12,000 new vehicles were imported in the country. Lyonpo said the number of new cars imported was equivalent to an outflow of Rs 3 B.
Lyonpo Namgay Dorji said the central bank had already expressed their concerns, which was good and valid. He said the government would further consult with the Royal Monetary Authority to review the overall situation.
From the fiscal policy aspect, the government had not decided on anything, he said. "We will sit with RMA and see if we can come up with monetary policy measures to reduce the imports."
Meanwhile, issues regarding traffic bottlenecks and infrastructural constraints in the city continue to grow.