Guidelines to cover women and children launched
Tshering Dema, Thimphu

Dec 30, 2015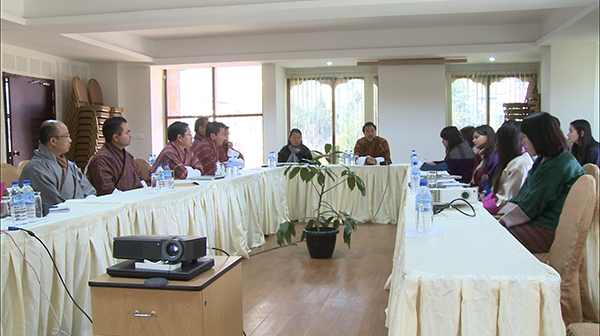 All the media houses in the country will now have a guideline while reporting on issues related to women and children. Bhutan Media Foundation in collaboration with the National Commission for Women and Children and other media houses developed the guidelines.
The stakeholders believe that many a times, media while covering women and children, stereotype. Such typecasts usually stem from ignorance and naivety of media, they say.
Bhutan Media Foundation's Executive Director, Dawa Penjor said the guidelines are to ensure the privacy, dignity, and safety of women and children. "In Bhutanese context, sometimes the identity of a perpetrator would also implicate the victim," he said referring to the country's small community.
The guidelines will help journalists navigate while covering women and children. It says media should be careful about identifying the parents or relatives of a victim as their identification may make it easy to identify the victim.
It also says a journalist should not interview or photograph a child without the consent of a parent or guardian. The guideline also states the media should ensure that information about a child is not presented in a derogatory manner.
Another focus of the guideline is the accurate use of language.
"It is very important to use accurate language. We cannot use term discriminatory language when it comes to reporting on issues," said NCWC's Program Officer, Tshewang Lham. She said the journalists should treat the victim or survivor as victim or survivor and not blame them.
The guidelines also states that media houses should ensure that both female and male journalists should have equal opportunities to specialize in reporting.