Revised immigration rules will have negative impact, hoteliers say
Sonam Tshering, Thimphu

Dec 29, 2015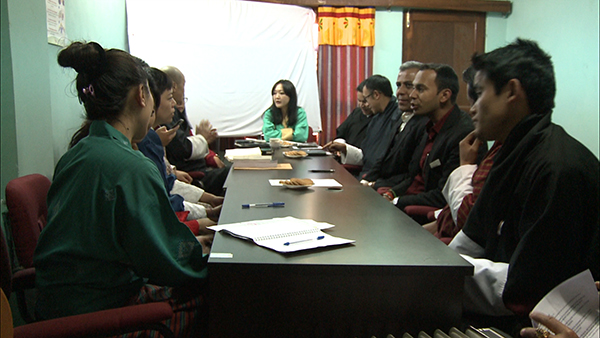 The hoteliers say the recently revised immigration rules will have negatively implicate their business. They say working experience is much more important than qualification and that they could face labour shortage in the country.
The revised immigration rules and regulations came into effect over a week ago. It says foreign workers, willing to work in professional category, must have a minimum of Bachelors Degree with at least three years of work experience.
It also states that unless otherwise specified under the relevant sections of this rules, all foreign workers shall remain outside the country for at least six months after completion of three years stay in the country.
A Hotelier in Thimphu, Sonam Wangchuk said to develop local hotels, including the ones with Foreign Direct Investments, they need people with years of expertise and not a degree certificates. "In hotel industry, experience values more than degree certificate."
Instead, setting up criteria based on experience would be more practical than degree certificates, said Sonam Wangchuk.
"The hotels in Bhutan have approached an association regarding recent immigration rules that has been enforced. So the association is trying to put up grievances to the government," said Hotel and Restaurant Association of Bhutan's, Executive Director, Sangeeta Rana.
On the other hand the Department of Immigration's Director General, Thinlay Wangchuk said if they do not set up minimum qualification criteria, foreigners without an expertise will come and work in the country leaving Bhutanese university graduates jobless.
"In the past, the cooling off period was only one month. And if an expatriate continues to stay forever in our country, firstly it will affect the security of the nation and secondly there is high chance of fronting in the business."
The unhappy hoteliers are taking the matter to the government to re-look into the revised immigration rules and regulations.