New rules for volleyball
Karma Wangdi, Gelegphug

Dec 25, 2015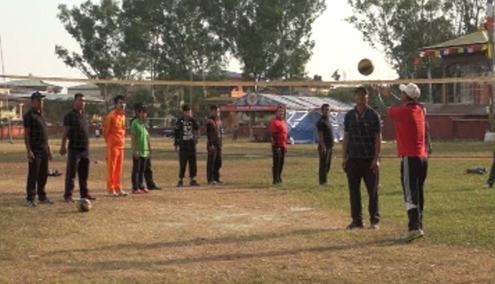 New rules will be implemented for volleyball, the game which has been played for decades in the country. For uniform application of the rules, representatives from 10 dzongkhags are attending a weeklong basic referee course in Gelegphu.
The course is to update referees on the new rules, signals, and ways to whistle. It is said that volleyball enthusiasts in Bhutan still follow old rules.
Participants were briefed on Procedural Rules for Volleyball Referee and standard of volleyball court, net, and post.
Bhutan Volleyball Federation's Head Coach, Tshewang Nidup said there are now new rules from the International Volleyball Association and Asian Volleyball Association.
"The latest rule is net rule. Till date, any player touching the net without touching the white paint on top of the net is considered not fault. However, henceforth if any player touches any part of the net is considered fault."
The federation also said getting right candidate for the courses has always been a challenge.
Tshewang Nidup said the federation requested the Dzongkhag Sport Associations to nominate their candidate, this time.
Bhutan Volleyball Federation is one of the first federations that Bhutan Olympic Committee created and volleyball is the third most played sport in the country.