Stroke patients increasing
Tshering Zam, Thimphu

Dec 25, 2015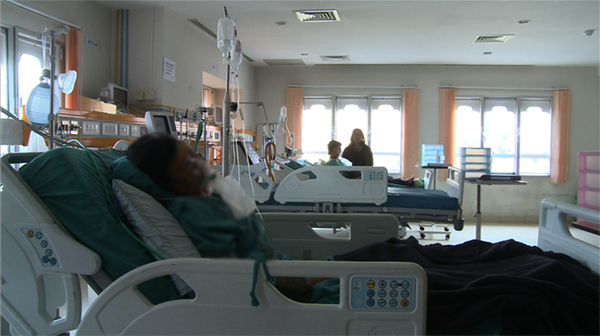 The number of stroke patients in the country has been increasing. From over 200 stroke patients last year, the number increased to around 300, this year. A stroke occurs when the blood supply to the brain gets blocked or is reduced.
Apart from obesity, diabetes, and other heart diseases, one of the leading causes of stroke is blood pressure.
Doctors say, to reduce the risks of stroke, maintaining the right blood pressure is important. The normal blood pressure is 120 by 80 millimetres of mercury.
"One is heart disease, which can be treated, and if you actually control your heart disease, take the medication or do regular exercise and control your diet, then that can control your blood pressure," said JDWNRH's Neurosurgeon, Dr. Tashi Tenzin.
Dr. Tashi Tenzin said the other cause of a stroke is diabetes. "Our belief is that if you take blood pressure medication, it will affect your kidney and you have take the medication for lifelong. These are the wrong information."
Although, stroke is common among the age group of 60 years and above, health officials say, it is becoming common even among young people. The National Referral hospital has been seeing patients suffering from stroke who are below the age of 20 years.
A stroke can affect the way a body functions such as movement and balance, vision, communication, and memory.
Doctors say, less than 5 gram of salt intake per day, regular exercise and healthy diet could reduce the blood pressure, stroke, and other related diseases.
Meanwhile, against the increasing number of stroke cases, the country will join the international community to observe the World Stroke Day, tomorrow.
Apart from creating awareness, the health ministry will conduct voluntary blood pressure check-up campaign at the National Referral Hospital. The day will be observed with the theme "I am Woman: stroke affects me".