National registry to record suicide data
Tshering Dema, Thimphu

Dec 24, 2015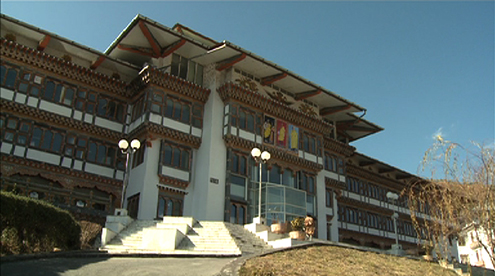 A national registry with the health ministry will be maintained for proper storage of suicide data in the country. This is one of the initiatives in the three year suicide Prevention Action Plan launched recently. According to the document, the data collection method for crime and forensic investigations are not up to standard. Neither the police nor the health ministry provides a detailed data on suicide cases.
As per the action plan, the police investigation records are currently the best available sources of suicide data. However, even with the police, the records are scanty. Police said they face challenges while investigating suicide cases.
They have specialists but lacks equipment. Samples from crime scenes are sent abroad which further delays the investigation.
Similarly, the Health Management and Information System (HMIS) of the health ministry also do not have information on suicide deaths and suicidal attempts.
"With this national suicide registry, we are hoping to gather accurate information about suicide incidents in the country. As of now, the report we have is mainly on completed suicide. If you see our HMIS there is classification of drowning, poisoning, and others but now we want to make sure whether it is really attempted suicide or accidental poisoning," said, Department of Public Health's Director, Dr. Pandup Tshering.
Health officials will also be trained to inquire further into the possible attempted suicide cases.
"From the suicide prevention point of view I think it is more important for us to know details about self harm because that will help us to develop some interventions," said Dr. Pandup Tshering. He said, for example, if somebody comes to hospital with a cut injury we are just treating the injury, as of now. "Through this action plan, we will be training our health workers to further investigate what caused the self harm and if it was intended self harm then its right time we counsel them and this way I think we will be able to prevent suicide further."
Eighty suicide cases were recorded with the police this year.