Drastic decline in forest fire incidences
Deki Lhamo, Thimphu

Nov 24, 2015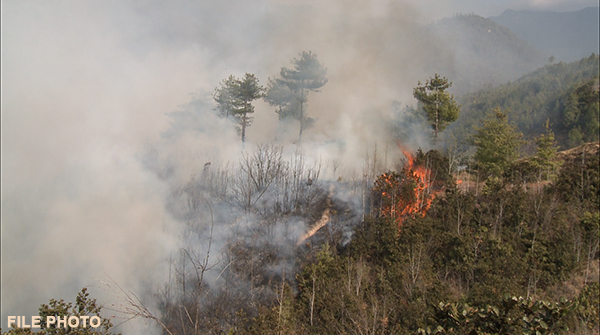 Department of Forests, under agriculture ministry, is seeing a drastic decline in forest fire incidences, this year. From October 2014 to July 2015, the cases of forest fire in the country decreased to 33 from 66 within the same months from October 2013 to July 2014.
This time around, the country lost only about 15,000 acres of forest cover as compared to 47,000 acres in 2014.
Wangdue Phodrang, Thimphu, and Monggar have the highest number of forest fire cases, this year. However, Trashi Yangtse lost the largest forest cover to the fire with 2,724 acres even though the cases registered were only three.
Trashigang has just about three cases this time as against 14, last year. It is one of the dzongkhags that has seen a major decline in the number of forest fire. It lost about 14,347 acres of forest cover to the fire last year as compared to just about 163 acres, this year.
As per the record with the Forest Fire Management Section, burning of agriculture debris, electric short circuit, and children playing with igniting material are still the major causes of forest fire.