His Majesty graces Chhukha Tshechu
Oct 21, 2015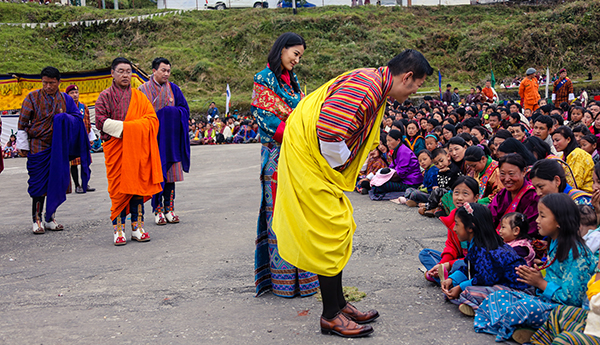 His Majesty the King and Her Majesty the Gyaltsuen graced the first day of Chhukha Tshechu which began yesterday.
His Majesty the King and the Gyaltsuen joined the people who had thronged at the ground below Chhukha Dzong to witness the mask dances. Thousands of people had turned up for the festival in a hope to meet their Majesties.
The highlights of the first day were the Shinjay Pho Mo Chham, Nyilima Chham, Jooging and Driging Chham. An increasing number of tourists also visited to witness the tshechu this year.
The Annual Tshechu will end on Thursday with the unfurling of Guru Thongdrol at the Dzong. The festival was instituted in 1988.