Disputes related to construction companies increase
Sep 29, 2015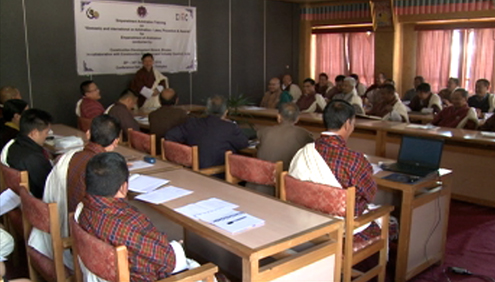 The Construction Development Board (CDB) has been seeing an increasing number of disputes among construction companies in the country. The increasing dispute is owing to the increased number of constructions and contractors involved, according to the Director General of the Board, Rinzin Dorji.
There are almost 4,000 contractors registered with the Board.
In between June 2013-14, CDB solved three cases. The following year, it increased to eight. This year, CDB has been able to solve two cases. Three are pending.
"We also have cases related to cost escalation," said Rinzin Dorji.
He also said there are cases of mismatch between the bid amount of the project and the one incurred while implementing it.
Initially, the cases were solved by the Board's Interim National Arbitration Committee. However, with lack of members in the Committee since the beginning of this year, cases remained pending. There were seven members in the Committee.
"Starting from 2015, we are not able to meet the quorum of the Interim National Arbitration Committee because some members have been transferred and some members are pursuing further studies. We are also not getting replacement of members from these agencies."
However, such a problem in expected to be solved soon. Thirty individuals including lawyers and Senior Engineers from 15 various public and private agencies are undergoing a training to be certified arbitrators. It is being conducted by the CDB in collaboration with the Construction Industry Arbitration Council of India.