Regional tourists outnumber international visitors
Sep 28, 2015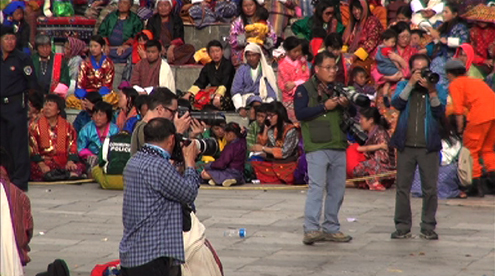 Bhutan recorded more regional tourists compared to international visitors between January and August, this year. A total of 66,832 visitors were regional and 32,877 were international dollar paying tourists.
While there was an overall increase in tourists' arrivals, international visitors saw a drop of 14.62 percent. On the other hand, visitors from India, Bangladesh and the Maldives saw a significant increase of 77.25 percent.
Officials from the Tourism Council of Bhutan said international arrivals decreased after the earthquake incident in Nepal, the incident had supposedly caused many to believe the whole region was affected and avoided travelling.
The official said, after the earthquake, regional tourist arrivals increased as many chose to travel to Bhutan than Nepal.
This year, the Thimphu Tshechu saw marked decrease in tourist arrivals. A total of 3,495 tourists have been booked to arrive during the festival whereas a record 5,280 visited Thimphu last year during the tshechu.
TCB officials said tourists arrivals during the tshechu dropped this year as it was held in September while last year the Thimphu tshechu fell in the month of October when tourist arrivals generally increase.