CSD canteen in SJ allegedly refuses Bhutanese currency
Sep 25, 2015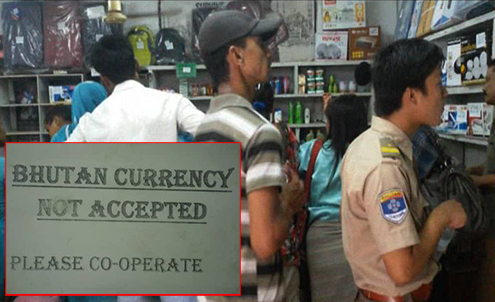 One of the Canteen Stores Department (CSD) of India's Defense Ministry, located in Samdrup Jongkhar town, is supposedly not accepting Bhutanese currency. Many locals are saying they are confused as the canteen is being operated on Bhutanese soil.
The canteen had put a notification saying 'Bhutan currency not accepted'.
Office in charge of DANTAK, Chandan Masud said the rule is only for the Indian customers and not Bhutanese.
CSD canteens usually cater to armed forces, including Bhutanese. However, civilians are allowed to shop from the canteens when there is enough 'stock'.
CSD canteens sell basic grocery items, cosmetic, and others stationary items.