Ngultrum value still lower than INR in informal market
Sep 23, 2015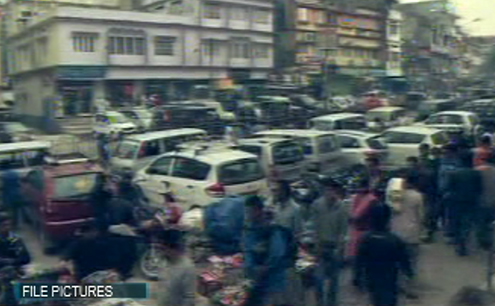 Despite the economy showing improvement since the rupee shortage in 2012, Indian rupee is still being traded at a premium in the bordering Indian town of Jaigaon. In informal market, Ngultrum's value has decreased by 7 to 8 percent.
Today, in Jaigaon, commodities are priced differently for customers paying in Ngultrum and Rupee. A customer paying Ngultrum to buy a commodity in some shops in Jaigaon are charged an extra premium while it is not the same with customers paying in Rupee.
The practice, which came into being since 2012, is still rampant in most shops across the border.
Business representative of Bhutan Chamber of Commerce and Industry in Phuentshogling, Phuntsho Wangdi said many shops across the border have two rates. "They will ask you whether you will be paying in Bhutanese Currency or Indian Currency. If you are paying in BC, you will have to pay the difference of the prevailing rate 7-8 percent."
Phuntsho Wangdi said some people land up paying as high as 10 percent.
The Representative also said with Bhutanese allowed to withdraw up to Rs 15,000 from the banks in a month, most of it is exchanged across the border for certain percent commission.
Some people, who were not comfortable to comment on camera, said illegal exchange, happen even in small shops located along the main Jaigaon town.
The central bank, the Royal Monetary Authority said, "as the pricing is determined in a black market which is not only informal by outside the jurisdiction of RMA, we do not consider a threat to our official responsibility of supporting the peg."