PM concludes Gelegphu tour
Sep 17, 2015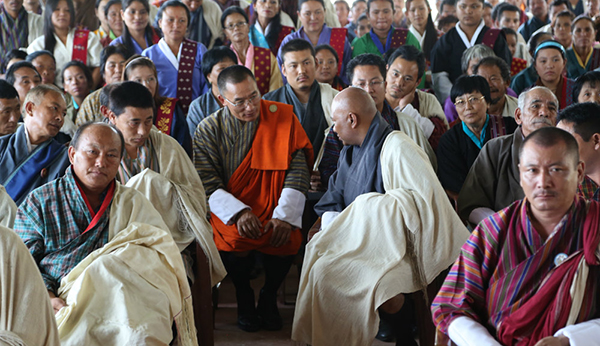 The Prime Minister, Tshering Tobgay visited 12 gewogs of Samtenling, Gelegphu, Senggey, Gakiling, Shompangkha, Dekiling, Tareythang, Umling, Chhuzanggang, Chhudzom, Serzhong and Jigme Chhoeling under Sarpang Dzongkhag. The five-day tour ended on September 16.
At the meetings, Lyonchhen talked about prioritising healthcare, sanitation, and quality education. Lyonchhen reaffirmed that to ensure the success of democracy, the government must consult with the public and involve them in decision-making. The Prime Minister also informed the people on the budget allocated for each gewog for the 11th FYP.
The Prime Minister urged the gewogs to carry out due maintenance of their water supply schemes, so that all households have continuous access to clean drinking water.
A press release from the Prime Minister's Office say in all gewogs, the Prime Minister highlighted on agricultural productivity, for which he urged the people to utilise the power tillers provided, electric fencing to prevent wildlife encroachments, construction of green houses and improving the existing irrigation channels.
Lyonchhen also asked the people to avail loans from Business Opportunity and Information Centre and make use of the farmers' outreach banking facilities.
Lyonchhen further announced that construction of a 150-bedded hospital in the Dzongkhag is underway in Gelegphu.
In between, Lyonchhen also paid a visit to Norbuling Central School, Pelrithang and Lhayul Primary Schools.