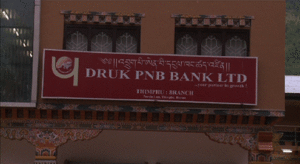 Phuentsholing Dungkhag Court is conducting a preliminary hearing involving six men alleged to have forged signature to make unauthorized withdrawal of Nu 4.5 M. They supposedly forged signature of a former businessman.
Of the six accused, two are charged for aiding.
The police had forwarded the case to the Office of Attorney General on July 16, this year.
According to the former businessman, the six had attempted to withdraw Nu 5.2 M from Druk Punjab National Bank in Thimphu and Phuentshogling.
However, they could not withdraw a cheque of Nu 7, 00,000, as Phuentshogling's Druk PNB had called the former businessman for verification in April. He said most of the unauthorised withdrawals were made in March.
The former businessman said he immediately sent a letter to the bank to stop transaction from his account.
Even after they received the letter from the account holder, Thimphu's Druk PNB had released Nu 5, 00,000 twice, the former businessman said.
"The bank still allowed the withdrawal even though the signatures did not match at all," said the man.
The bank is said to have refunded Nu 1 M to the account holder, later.
Druk PNB says once the cheque book is issued to the customer, it is their responsibility to take care of it. The bank said they don't want to comment further as the case is sub-judice.