Department of Trade yet to collect Nu 112 M from LPG dealers
Aug 14, 2015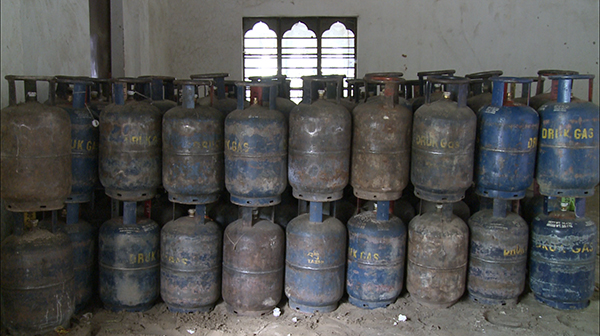 The Audit Recoveries Account shows that the Department of Trade has not yet collected and deposited inadmissible amounts of more than Nu 112 M from the three LPG dealers.
The amount was collected from consumers for home delivery services. The special audit report presented to the National Council in May this year had asked the Department of Trade to collect the overcharged amount and deposit in the Audit Recoveries Account at the earliest.
It has been more than two months since the National Council deliberated on the issue. The National Council decided that the amount be recovered from the three LPG dealers. The dealers are Bhutan Oil Distributors, Damchen Petroleum Distributors and Druk Petroleum Corporation.
The special audit report had stated that Department of Trade was responsible for protecting the citizens from unfair business practices but it failed to carry out their function with due diligence.
The Department of Trade declined to comment on the matter. Since Tuesday, they have been saying they will issue a press release. But even today, we are yet to receive one. The department said they will conduct a press conference.
The Royal Audit Authority was asked to conduct a special audit on LPG and kerosene by the National Council, last year. The special audit found that inadmissible charges of home delivery services were imposed on consumers until November 2014. The distributors were found to have charged for home delivery services without actually providing the services.