Dungsam Polymers Limited profit drops significantly
Aug 14, 2015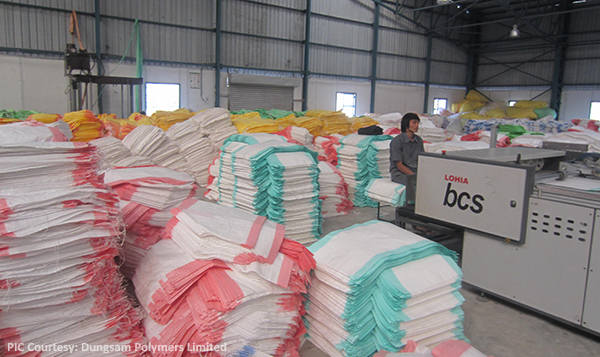 Although revenue in terms of production and sales has improved, the Dungsam Polymers Limited, that manufactures polythene bags, recorded a significant drop in profit in the second quarter this year.
The Dungsam Polymers Limited recorded decrease in profits by Nu 3.4 M in the months of April, May, and June compared to the previous three months this year. Its profit decreased from Nu 3.8 M in the previous quarter to just over Nu 400,000 in the second quarter.
DPL's Managing Director, Norbu Tshering over the telephone said, the drop in profits was recorded as the company started repaying its first loan installments the second quarter. In its first installment, DPL paid Nu 3.9 M to the national pension and provident fund.
The repayment had led to an increase in expenses and thus affected profit, he said.
Disruption in terms of supply of raw material from Saudi Arabia also affected the company's performance. The Managing Director said the company procures its major raw material, called polypropylene from Saudi Arabia.
The disruption led to decreased supply and hence increased prices of raw materials, he said.
DPL has taken a total loan of Nu 125.8M from National Pension and Provident Fund at an interest rate of 10 percent for a period of 15 years.