Big fire breaks out after short circuit in Monggar
Jun 25, 2015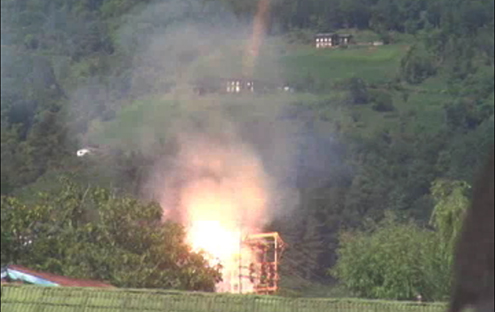 A big fire broke out from the 'four pole distribution structure' in Monggar town, this morning. The short circuit is said to have caused by a falling tree on an electrical line in Phosorong, about a kilometer away from Monggar town.
Some part of Monggar town remained without power for the whole day.
A man from Phosorong had cut the tree illegally causing it to hit the electrical line.
Monggar's Bhutan Power Corporation office has asked the man to pay for restoration works and damages. He is also being fined illegally cutting the tree. Forest range office also seized his power chain saw.