DHI discusses its decreased profitability
Jun 18, 2015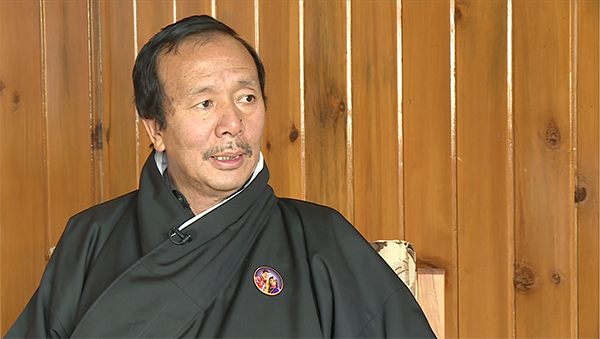 Increase in domestic consumption of energy, poor hydrology and the economic recession following the shortage of Indian rupee in 2012 were the major reasons that contributed to decreased profitability of Druk Holding and Investments (DHI).
DHI's profit dropped from Nu 6.1 billion in 2013 to Nu 4.3 billion last year.
In a television interview, the chairman of DHI, Dasho Sangay Khandu said, a major chunk of revenue for the DHI group was concentrated in the energy sector but due to poor hydrology, there was a drop in profits.
Druk Green Power Corporation, the generation company saw a decrease of Rs 1 billion in its gross revenue between 2013-14. In 2013, its generation increased due to better hydrology.
At the same time, domestic consumption of electricity has also increased which meant, lesser power was exported to India and hence lesser proceeds.
Dasho Sangay Khandu said the economic recession post 2012 was also responsible for the decreased profitability of DHI. "One cannot expect businesses to perform better during a time of recession."
Besides these factors, some of its companies did not perform well. The Dungsam cement corporation, the biggest cement plant built in the country is yet to start making profits. Dasho Sangay Khandu, while not being too optimistic, said the company might start doing well by the end of this year.
However, market scenario in India was not looking too good today, he said. Initially, it was thought that India's economy would grow, pushing up demand for cement for its infrastructural development.
But it was not happening.
In the local market, the Larsen and Toubro which is building the dam and tunnel for the Punatshangchhu hydropower project has agreed to procure its cement.