National Council presents its interim review on hydropower policy
May 27, 2015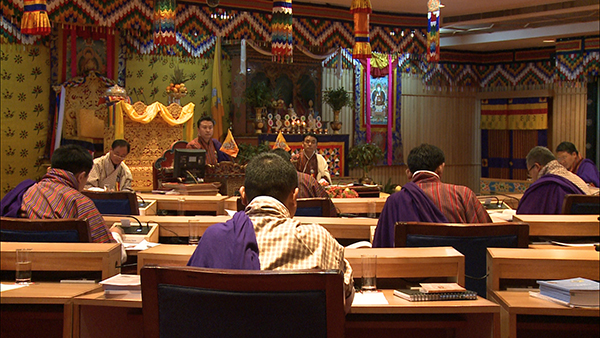 The National Council today presented its interim review on Sustainable Hydropower Development Policy where it provided 13 observations and 11 areas of enquiry.
In its review so far, the council expressed its reservation on the methodology used in preparing Detailed Project Reports for hydropower projects. Besides, it also raised concerns on drying out funds from India in the form of grants to build hydropower projects, cost escalation and time overruns.
Dagana National Council Member, Sonam Dorji said it was doubtful how Detailed Project Reports were prepared.
For example, the DPR for Punatshangchhu I showed its initial cost estimate at Nu 35B. On the other hand, Tala's cost was estimated at Nu 41.8 billion. Given Tala's proximity to India, it was understood, its initial cost estimate should have been much lesser than that of Punatshangchhu's.
The detailed project report also did not take account of price rise overtime in the form of inflation.
In the ad hoc committee's observation, it highlighted on drying out funds from India in the form of grants to build hydropower projects. Indian government provided 60 percent grant to earlier projects like Chhukha; by the time Punatshangchhu I was conceptualized, it has come down to 30 percent.
The house also discussed that project delays and cost escalations were posing serious ramifications in terms of achieving planned targets. Fiscal policies and domestic growth projections were based on commissioning of Punatshangchhu I and II hydropower projects.
Cost escalation, the house observed, was also leading to increasing debt accumulation for the economy.
Pema Gatshel NC member Jigmi Rinzin while reading out the interim report also pointed out that there was a lack of oversight mechanism on hydropower budgeting and financing. Audit reports of hydropower projects are also not presented in the parliament.
The need to review electricity tariff for exports, allowing private participation in hydropower development, import of expat labour, local employment, project risk assessment and watershed management were some of the other issues the house deliberated.
Eminent member Tashi Wangyal said, the 2008 sustainable hydropower development policy would not hold relevance since the government had mentioned that Bhutan would not be able to tap 10,000 megawatt of hydropower by 2020.The objective of the policy rested on meeting the 10,000-megawatt initiative by 2020.
The complete review on the policy will be finalised at the end of the year.