Wild animals losing habitat
Mar 26, 2015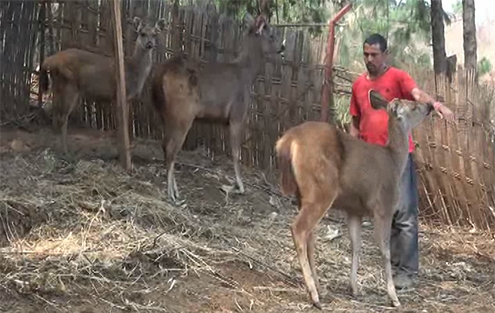 The number of wild animals losing their habitat has increased ever since Punatshangchhu Hydropower Project began. The Divisional Forest Office in Wangdue Phodrang has rescued around 15 Sambar deer since 2009 till date. All rescued deer are kept in a temporary Wildlife Rescue Centre in Lobesa.
The forestry officials in Lobesa take care of the animals.
"They come closer to human settlement in search of food," said Chief Forestry Officer in Wangdue Phodrang, Kencho Drukpa.
He said two Sambar deer were rescued from Limbukha Gewog. The animals had been chased by dogs and badly injured. Others were rescued from Thinleygang.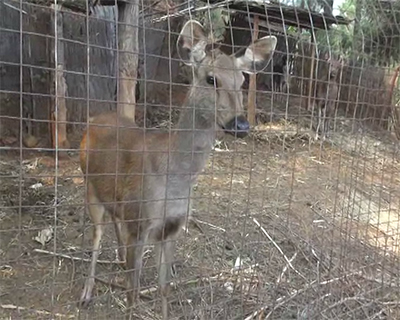 The animals were initially fed bottled milk. Now, the wildlife rescue centre feed them grass and karma feed.
The caretaker of the centre, Krishna Prasad Dhakal said the deer are fed grass in summer and hay in winter. "Most of the time, I manage to get leftover food from CNR hostel and feed them."
The Divisional Forest Office is planning to construct a permanent rescue centre for wild animals.
"The existing animal rescue centre in Lobesa is temporary," said the Chief Forestry Officer. He said for now they are planning to construct and develop the existing animal rescue centre on 60-decimal land "Right now, we are looking for budget from the Wildlife Conservation Division."
The rescue centre is expected to cost around Nu 1.8 M.