Phajidang-Sangla farm road connects Lepcha Community
Jan 16, 2015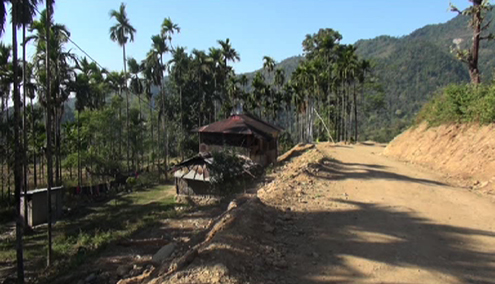 Sangla Village, under Samtse Gewog, is now connected with a six-kilometre farm road. The road will benefit over eighty families of the Sangla- a home to Lepcha Community- located towards the South-East of Samtse.
"Life was hard in absence of road," said Samtse Gewog's Gup, Wangchuk Lepcha.
He said reaching sick people to the hospital was difficult as the path connecting Samtse town has many a streams.
Wangchuk Lepcha said the students and villagers also found it difficult to market their vegetables.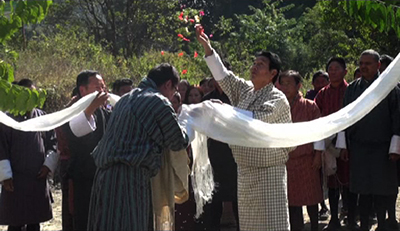 The distance between Samtse town and Sangla Village is about 16 kilometres. It took the locals about six to seven hours walk to reach the nearest road head.
Apart from cutting short the distance and saving hardship, the road is also expected to open up economic opportunities through easy access to market.
"It will encourage the community to grow vegetables and make living out of them. This place has a lot of areca nut trees," said Wangchuk Lepcha.
The Phajidang-Sangla farm road took about three months to complete. It was built at a limited budget of Nu.1 M.
According to the gewog officials, the initial estimate for the work came close to Nu.4.3 M.