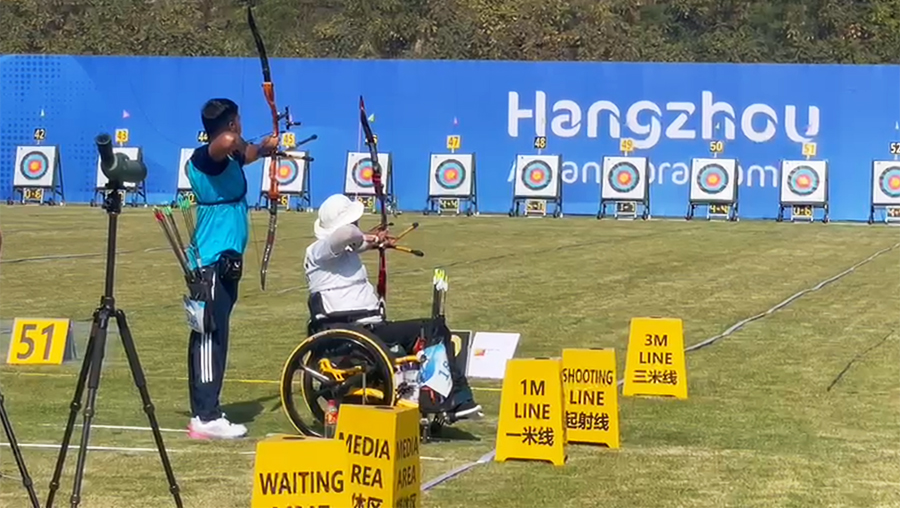 In the ongoing Asian Para Games in China, Bhutanese para archer Pema Rigsel has bowed out of the competition. He lost by 4 sets to 6 against his Indian opponent yesterday in the Men's Individual Recurve Open Elimination Round. Pema ranked 20th out of 32 para archers during the qualifying round on Monday. With this, three out of the four Bhutanese athletes taking part in the Games have been eliminated. 
Despite the loss, Pema Rigsel said the experience has been enriching and he is looking forward to improving his performance in upcoming tournaments.
Pema Rigsel said he has "been able to perform well this time as compared to my performance in the 2018 Asian Para Games. This is because in 2018, I was a beginner and I barely had any experience. So keeping that in mind, I trained well and my performance improved this time. But luck was not on my side and I could not achieve what I had expected. From here on, I will focus on my shortcomings from this tournament and train harder. I am hoping to do well in the future.''
Chimi Dema, the only Bhutanese athlete remaining in the competition, will take part in the shot put competition on Friday.
Karma Wangdi
Edited by Kipchu