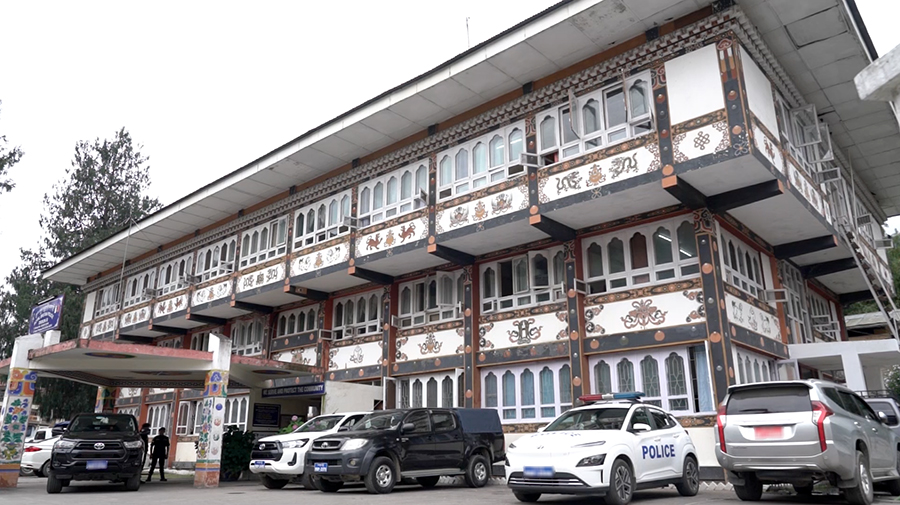 The police in Thimphu have arrested three people involved in a series of burglary cases in Thimphu Thromde. Ten cases were reported to the Thimphu police in a span of five days this month. All these happened between the 5th and 10th of this month. According to the police, suspects were captured with the help of CCTV footage.
The first case took place on the night of 5th October in the Changangkha area. The incident was reported to the police the next day.
Similarly, four burglary cases occurred in the Hong Kong Market area and city bus parking area on the 8th.
And five more cases were reported on the 9th and 10th including four from the Chhubachhu area and one from the main town.
One of the shopkeepers in the Chhubachhu area claimed to have lost a few items and cash. However, the shopkeeper did not file a written complaint with the police.
According to the police, the affected shopkeepers complained about missing money, a few packets of cigarettes, and edibles. There are no reports of missing properties.
The amount of missing cash ranges from Nu 500 to 10,000. Most of the shopkeepers reportedly left only a small amount of cash in their shops.
According to the police, two out of 10 cases were attempted burglaries.
All the suspects are male ranging from 19 to 30 years old.
The first suspect was arrested from Thimphu on the 9th of October.
The second, which the police say is a prime suspect, was arrested from Bondey in Paro after two days (13th October) since he was on the run.
The third suspect was arrested from Thimphu on the 16th.
The involvement of the first and third suspects in the crime is being investigated.
According to the police, the prime suspect claims to have committed the crime out of anger and frustration after he got into a fight with his father.
After the completion of the investigation by the police, the case will be forwarded to the Office of the Attorney General for prosecution.
According to the police, the suspects will be charged with the offence of burglary.
The suspects have been identified and arrested by the Thimphu Police with the help of CCTV footage.
Hence, the police are urging the shopkeepers to install CCTV cameras to avoid such incidences for the safety of their property.
Devika Pradhan & Tashi Dekar 
Edited by Phub Gyem