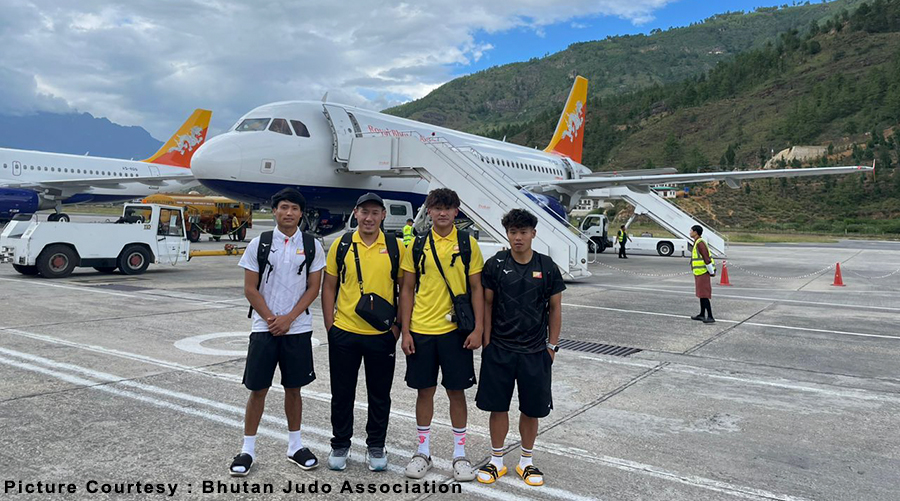 Bhutanese judo athletes or judokas are set to make their debut at the 19th Asian Games in Hangzhou. Three judokas and their coach have left for China, today, where the continental multi-sports event will be held. The team says winning medals at the event will be a tough ask but they are determined to give their best shot.
After more than four months of intensive training, Bhutanese judokas, all in their mid-twenties are poised to make their first appearance in Asia's biggest sporting extravaganza.
Their trainings were mostly done at the Bhutan Judo Association's dojo or judo hall at Pelkhil School in Thimphu.
Between the trainings, the athletes also took part in regional and international tournaments in India and Thailand leading up to the Games.
Under the guidance of Japanese coach, Yuki Fukui, who is a JICA volunteer, the team refined their judo techniques and skills while maximising their physical potential.
"In April, we went to take part in the Kuwait City Asia Open 2023. That time we could not get good results. After that, we changed our training strategy. For example, every month, our athlete had to write a monthly target and goal on a paper and they had to complete them at the end of the month. That is why we got good results in the Thailand tournament. We will use that experience in the Asian Games," said Yuki Fukui, Coach of Bhutan Judo Association.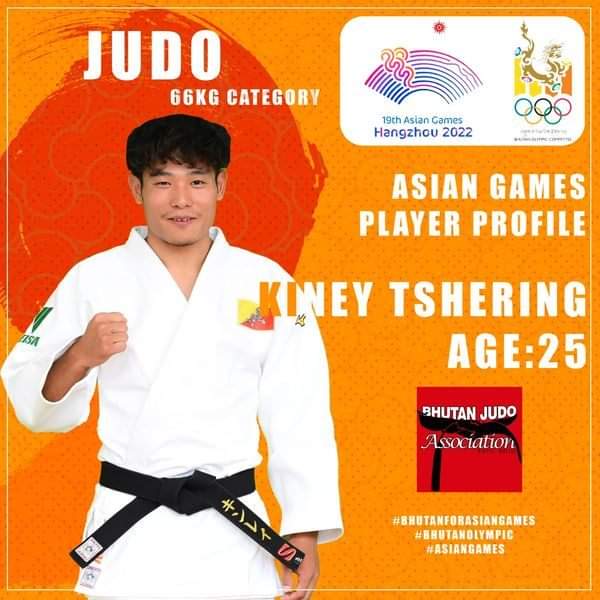 24-year-old Kinley Tshering from Zhemgang will compete in the 66-kilogramme category.
His biggest achievement includes a bronze medal in the 2019 South Asian Games and another bronze at the All Japan Kata Championship 2023.
Most recently, he won a silver at the Thailand International Judo Championship.
"I am prepared for the Asian Games but I do not know how things will go. It will be difficult to win a gold but am hoping to win at least a few matches," said Kinley Tshering, a Bhutanese Judoka.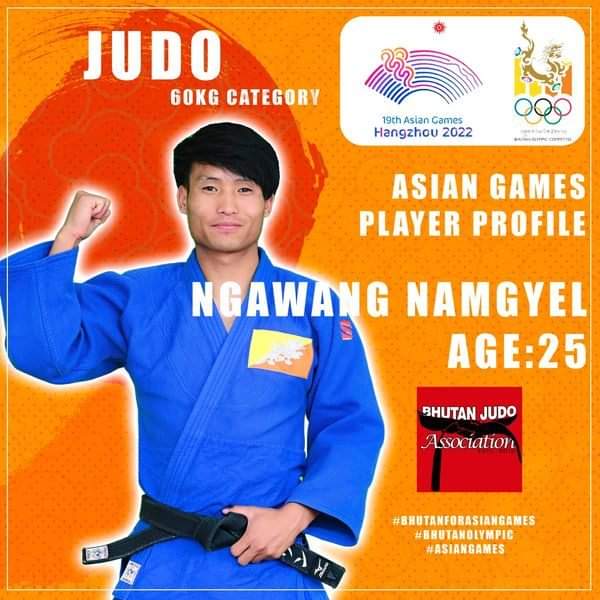 Likewise, 25-year-old Ngawang Namgyel from Trongsa will take part in the 60-kilogramme category. He also won a bronze medal at the 2019 South Asian Games.
"I am prepared for the big stage but I am not sure if I win. I will give my best," said Ngawang Namgyel, another Bhutanese Judoka.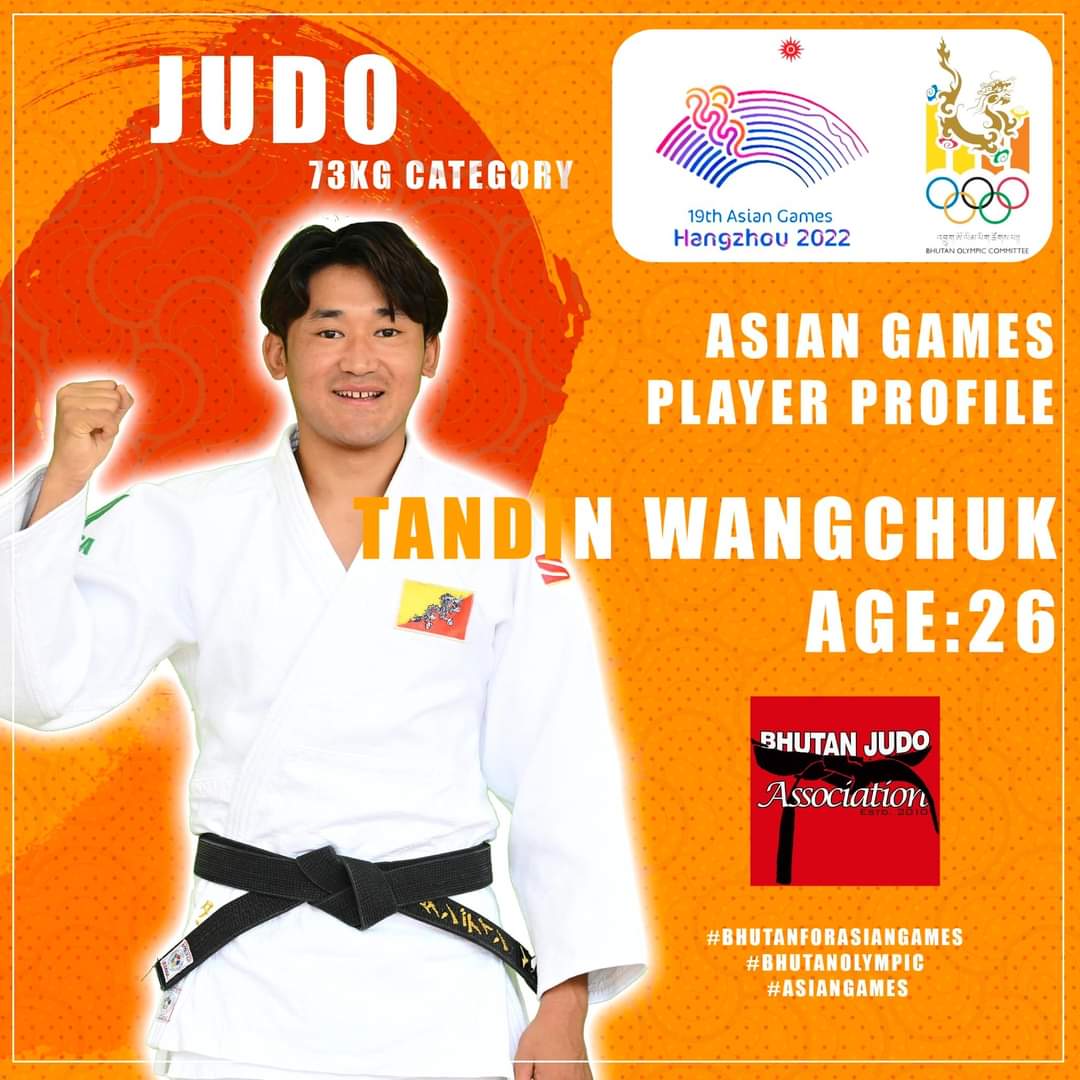 Similarly, 26-year-old Tandin Wangchuk from Thimphu will contest in the 73-kilogramme category.
His career highlight includes bronze medals at the 2019 South Asian Games and the 2023 All Japan Kata Championship.
"We cannot guarantee a win because it has just been 12 years since judo was introduced in Bhutan. If we pick a few wins, it will motivate us to work harder and will show the improvement we have achieved. I will give all I have to win," said Tandin Wangchuk, also a Bhutanese Judoka.
All the athletes have around 12 years of experience in judo. A tough test awaits them as they will have to compete with Asian giants such as Japan, Uzbekistan, and South Korea among others. Around 40 countries will take part in judo.
Besides judo, another 24 Bhutanese athletes: four women and 20 men will take part in archery, swimming, boxing, athletics, shooting, taekwondo, karate, badminton, and golf.
Torch will be lit, commencing the 15-day competition on Saturday.
Kipchu