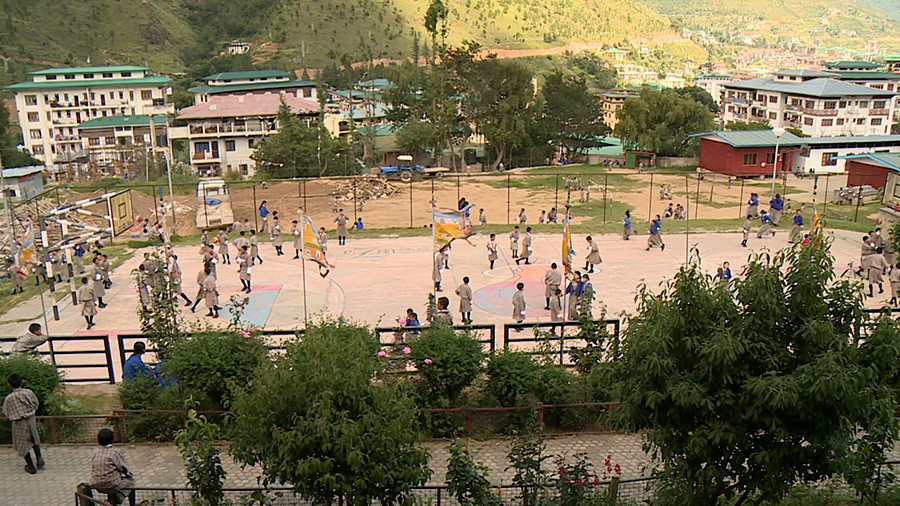 Despite ongoing efforts to create awareness and combat cyberbullying, some students in Thimphu continue to experience cyberbullying. According to school principals and counsellors, the most common cyberbullying includes defaming students on social media anonymously. School authorities said cyberbullying is becoming a growing concern in the digital world.  
A few principals in Thimphu said although the schools create awareness, cyberbullying persists in schools.
''So, over the years, I think a lot of things have been done, yet there are still cases that crop up. As a result, it is powerful to say that Changzamtog School is not free from cyberbullying," said Sonam Phuntsho, the principal of Changzamtog Middle Secondary School.
''I feel that at present the parents, guardians, and community at large are not aware of the things happening behind the scenes especially, cyberbullying and the various forms of abuse and harassment that are happening using social media. Children of this day are digital natives whereas people like us are digital immigrants," said Sonam, the principal of Loselling Middle Secondary School.
According to some schools, creating a fake account or a confession page on Facebook has become a means to defame and cyberbully other students.
Yangchen Lhamo, who is working as a counsellor for Changzamtog Middle Secondary School said, when students encounter such a problem, some students do come forward, but some do not.
She said they are creating awareness and encouraging students to seek support from counsellors, teachers, and parents.
''Regarding the students opening up to the counsellors, I think some of them are really opening up to the counsellors. They come and seek support whenever they face cyberbullying. But we also have children that experience cyberbullying, but they are not really opening up to us."
Like Yangchen Lhamo, teachers and principals also added that parents must monitor their children's behaviour and use of social media at home.
However, teachers and principals said, most of the parents lack media literacy skills.
''I think the children who are studying this curriculum are pretty aware of media literacy and how to consume media. But having said that, we do have a bigger percentage of the nation who are still unaware of the impact of media literacy. And maybe I can just say that we are just taking baby steps toward this media literacy concept right now," said Kusum Latha Sharma, a teacher at Yangchenphug Higher Secondary School.
"If a child is given a smartphone, he or she can use different forms of apps from the smartphone. They can use the particular gadget not only for text messages or coding, they can use it for various purposes. So, that is why like I feel that parents of these days are not really tech-savvy," said Sonam, the principal of Loselling Middle Secondary School.
According to research by the Bhutan Media Foundation, social media usage among children and young adults is a major issue of concern.
The research says that 66 per cent of parents believe that their children use social media at the expense of other good and healthy activities. But only around a third of parents regularly monitor their children's social media use.
Meanwhile, the police recorded 22 harassment cases in the last five years. The harassment was done online.
It calls for collective efforts from schools, parents, and the community to protect children in this digital age.
Sonam Yuden
Edited by Tshering Zam