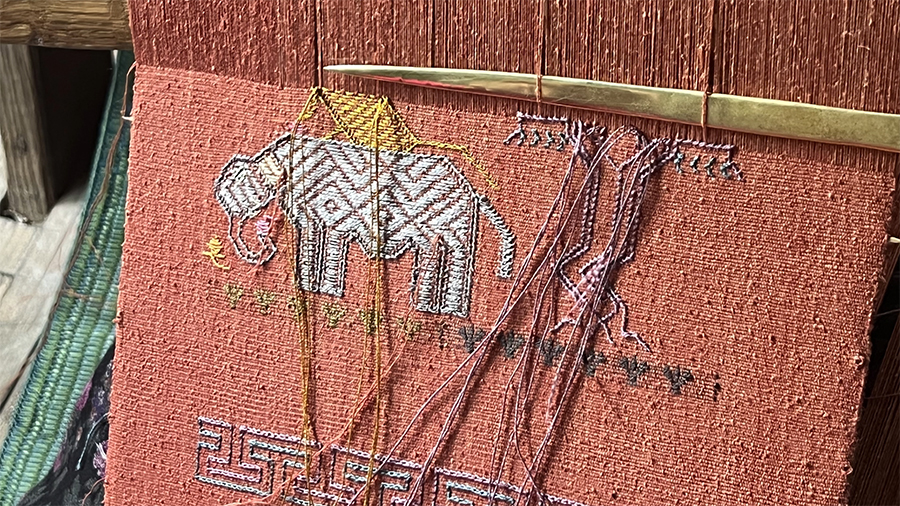 Drawing inspiration from the country's rich biodiversity, local textile designers and weavers will be producing Bhutanese textiles with designs of birds, butterflies, and other animal species and plants which are native to Bhutan. It is a part of a larger project, 'Inspired by Birds and Butterflies of Bhutan' that intends to showcase Bhutanese textiles in a unique way. The textiles will be put on display at a grand fashion show in Thimphu later this year. Towards this end, the designers and weavers from the east attended a ten-day training at Khoma in Lhuentse which ended recently.
It is for the first time that the local weavers in the east are weaving textiles inspired purely by Bhutanese wildlife and plant species. Collaborating with the designers, their designs include intricate patterns of the national butterfly Ludlow's Bhutan Swallowtail, elephant, and other animals and plants including some of the endangered species.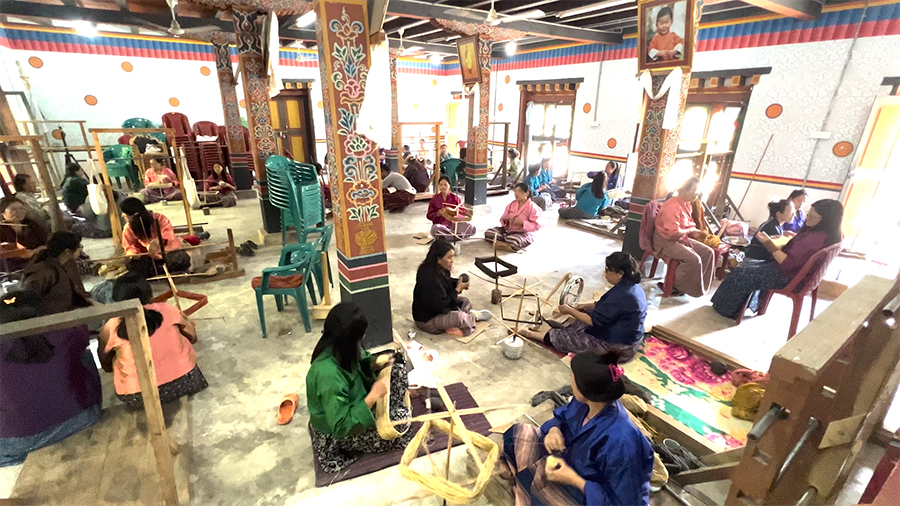 They are weaving the textiles using natural dye made using locally available materials.
"I have only heard about natural dyeing and have never tried it. This is a new experience for me. There are other weavers in Khoma who are unaware of natural dyeing and from the things I learned in the training, I will be able to impart what I know. I now know how to incorporate various designs when I weave," said Kezang Yuden, a weaver from Lhuentse.
"I have been weaving for a long time but earlier we used to buy the dyes, but now we know that we can use the dyes that we find in our village such as from onion and walnut covers, this will benefit us a lot as we do not have to buy it," said Kezang Choden, another weaver from Trashigang.
"I have seen many tourists come to Khoma and this will be an opportunity to attract more tourists. When we incorporate designs inspired by the endangered species into our Kiras, the tourists will be attracted to our pieces which might help in marketing.  We would not have known how to incorporate those designs in Kiras had the designers not taught us," said Ugyen Pelmo who is also a weaver from Lhuentse.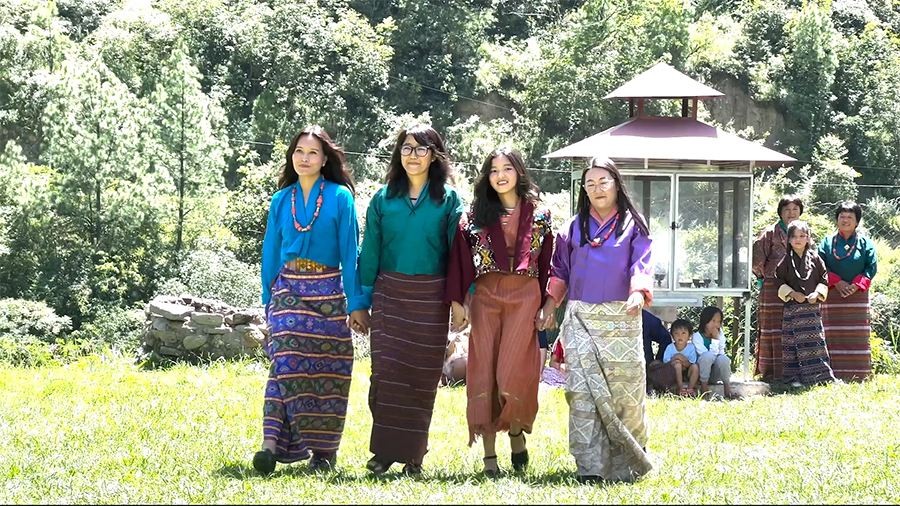 The designers came up with creative design ideas. As part of the ten-day training, the designers and weavers also participated in a fashion show at Khoma.
"My collection is called the Metamorphosis. I was initially inspired by the butterflies. The underlying meaning of my collection will be the butterfly effect, the idea that tiny changes can have big consequences. This is one of the collections that I tried with the weavers in Khoma. The inspiration is from the butterflies. My muse is the swallowtail butterfly," said Jyenn, a fashion designer based in Thimphu.
"Our theme is Bhutan biodiversity and I am working on floras and animals. Since I am working on biodiversity, I have included my design in green fabric as the base. I have used Matsutake mushroom, cypress and willow trees and grasses," said Leena Ghalley, another fashion designer from Phuentshogling.
The project is a collaboration between the Royal Textile Academy and the Department of Tourism. Global Environment Facility's Ecotourism Project of the Department of Tourism is funding the project.
Following the training, the 'Inspired by Birds and Butterflies of Bhutan' project is now preparing for the upcoming fashion show in November which will be held at the Royal Textile Academy. It will feature a range of garments and textiles for both locals and tourists to enjoy.
Deki Lhazom
Edited by Phub Gyem