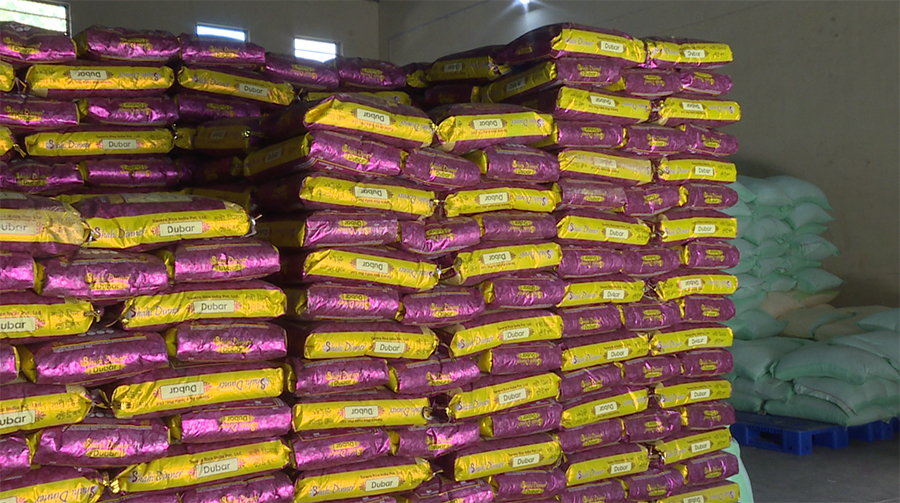 The government has written a letter to the government of India requesting to lift the ban on the export of rice to Bhutan. India banned the export of non-basmati white rice nearly two weeks ago to ensure adequate availability and address the rise in prices in the domestic market. Being the world's largest rice exporter, the ban could have a significant effect on countries relying on Indian rice imports, including Bhutan. India accounts for over 40 per cent of world rice exports.
Bhutan relies heavily on India to meet the rice demand. The country imported close to 80,000 metric tonnes of rice last year.
The officials from the department said that rice imports from other countries such as Thailand and Vietnam account for less than 5 per cent of the total imports.
According to the Department of Agriculture, the country's rice import increased by over 45 per cent in the last 10 years.
The Indian government banned the export of rice as retail prices increased by three per cent in a month after heavy monsoon caused damage to crops.
International media reported that the ban on non-basmati rice exports from India could lead to scarcity in the rice market and subsequent inflationary pressures in importing countries like Bhutan.
As of today, 25 kilograms of Raj Bogh, one of the most consumed imported rice brands, cost over Nu 1,100 up from close to Nu 1,080 before the export ban. The shopkeepers say the price has increased at the source and added that the hike in price is not due to the export ban.
To mitigate the potential challenges from the ban, officials from the Department of Trade have formally requested the Government of India to reconsider the ban on rice exports for Bhutan, expressing hope for a favourable response at the earliest. The Department sent the letter on 23rd July.
Rice growers in the country can produce only a little over 30 per cent of the total rice requirement. According to the Department of Agriculture, domestic production decreased by 45 per cent due to fallow land, human-wildlife issues, lack of irrigation channels and labour shortages.
The department says it is working to improve production by providing chain-link fencing, constructing new irrigation channels and through farm mechanisation. The government plans to increase domestic production to 35 per cent in the 13th Five-Year Plan.
Karma Samten Wangda
Edited by Phub Gyem