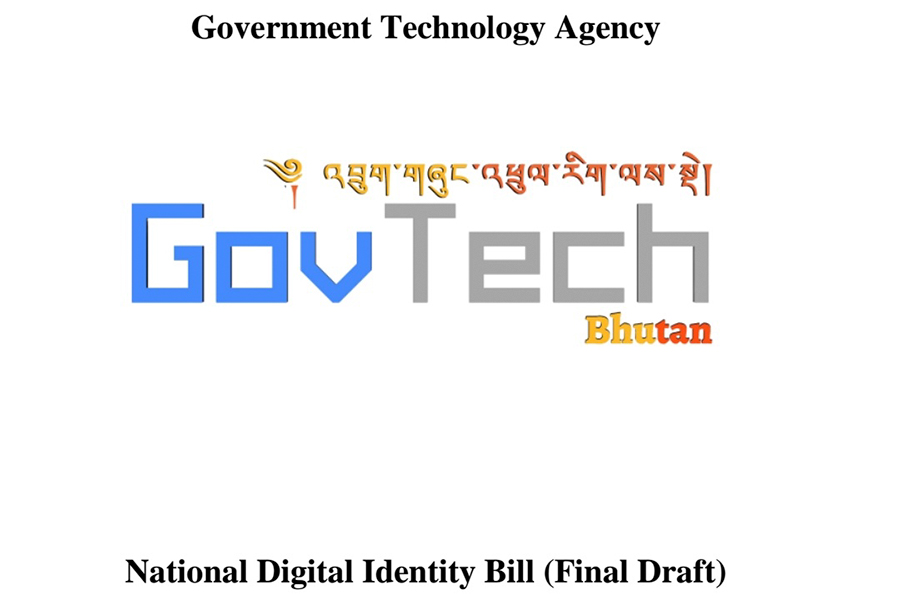 The National Digital Identity Bill of Bhutan 2023 was introduced in the National Assembly today. The Industry, Commerce and Employment Minister Karma Dorji who is the Member In-charge of the Bill said the bill is the first of its kind in the world and shared the importance of having a legal framework to back the initiative.
As of now, people physically visit offices to avail themselves of services such as getting a passport, legal agreements and other services. However, once digital identities are issued, people can avail themselves of these services without having to visit the offices.
After getting a digital identity, people will be able to avail themselves of all these services using a mobile application known as a Digital Wallet. The authentication will be done using biometrics details such as fingerprints and face identity.
"Others cannot have access to one's identity. One's digital identity can only be accessed through fingerprint and facial identity verifications. Hence, it also assures the digital identity belongs to an individual," said Karma Dorji, Minister for Industry, Commerce and Employment.
He said having a legal framework for the digital system as a Digital Identity Act will also gain the trust of the people in the system.
"For example, to get a passport, one has to visit the office to get it. However, with one's digital identity, we can get it from anywhere. Even if we are outside the country, with the system and our details linked to the Digital Wallet, we can get such services."
Similarly, he said people will not have to come together to draw a legal agreement, with one's digital identity, members of the party can do it from different places.
Likewise, other G2C services can also be availed efficiently using the digital identity system. It will also resolve the current issue of fraud in terms of buying and selling properties.
When the system comes into place, individuals will not have any chance to forge fingerprints. However, some of the members of the parliament shared their concerns regarding the privacy and security of the people.
"Initially, the CPMS was introduced to keep track of the movement of the people during the pandemic. However, later the Royal Audit Authority also used the same record to cross-check the TADA claimed by the civil servants. The civil servants are also sharing their private security concerns. Although it is a very good initiative, I am worried about the privacy of private individuals," said Passang Dorji, Bartsham-Shongphu MP.
"There are lots of people who cannot even keep track of their passwords. So, I am worried about how those people will be able to maintain details secretly. In such a scenario, I am worried that it will only increase the victims of technology instead of minimising it," said Yeshey Dem, Khamaed-Lunana MP.
Discussions will continue next week. The National Digital Identity Bill was presented as an urgent bill in the National Assembly.
Devika Pradhan & Karma Wangdi
Edited by Kipchu