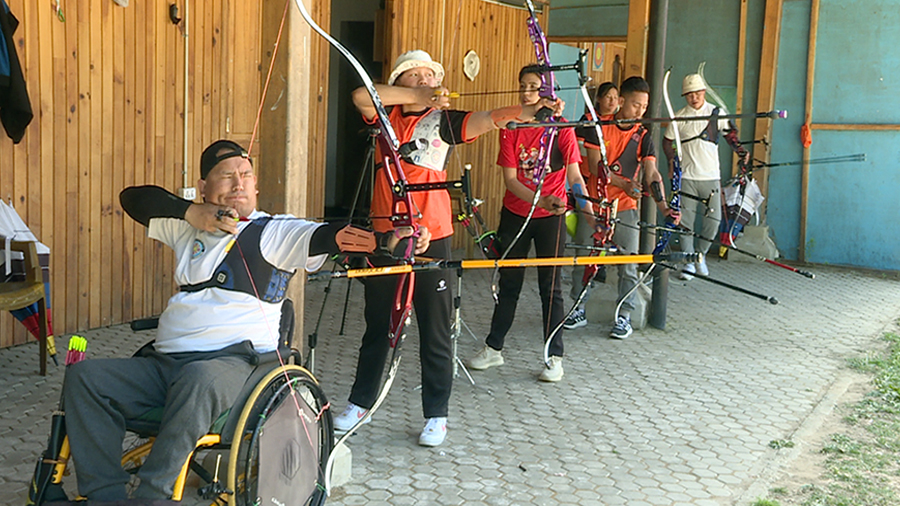 Eight Bhutanese archers will participate in the 2023 Asia Cup Stage 3 in Singapore next month. Currently, the athletes are undergoing a 20-day training at the Langjophakha archery range in Thimphu. Participants are hoping to gain exposure from the tournament in preparation for the 19th Asian Games that will be held in Hangzhou, China in September.
It will be the first time that Bhutanese archers will be participating in an international tournament after the Covid-19 pandemic.
Four male athletes will compete in the compound bow category while two female and two male athletes will take part in the recurve bow event.
"We are carrying out our intensive close training camp from six in the morning to six in the evening to contest in the Asia Cup in Singapore next month. The training is going on very vigorously," said Tashi Tshering, coach of the Bhutan Archery Federation.
"All of us here are very excited that we will be participating in the Asia Cup, from 5th to 10th June. We have been practising very well, and we believe that we can do it," said Younten Jamtsho, an athlete.
"It will be my first time participating in the Asia Cup. I have given my best during the training, and when I reach there, I am hoping to do even better," said Sonam Choden, an athlete.
The Archery Association of Singapore is organising the Asia Cup Stage 3 tournament, which is an annual event.
Namgay Dema
Edited by Sherub Dorji