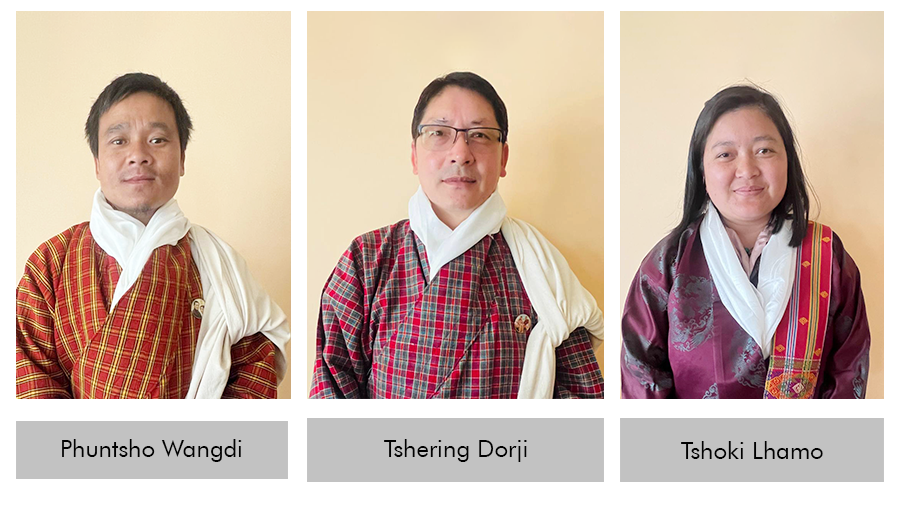 The Druk Thuendrel Tshogpa has declared three more candidates today in Trashigang. The three candidates will represent a constituency each in Trashigang, Trashi Yangtse, and Lhuentse. With this, the party has declared 26 candidates, so far. 
Tshering Dorji is the party's candidate for the Kanglung-Samkhar-Udzorong constituency in Trashigang. He has a Doctorate in Agriculture from the University of Sydney in Australia. The 51-year-old has about 20 years of working experience and served as the director of field operations and research with the Mountain Hazelnut Venture Private Limited before joining politics.
The party's candidate for the Khamdang-Ramjar constituency in Trashi Yangtse is 37-year-old Phuntsho Wangdi. With a Bachelor of Technology in Civil Engineering from India, he worked as an engineer for almost a decade.
31-year-old, Tshoki Lhamo will represent the party from the Maenbi-Tsaenkhar constituency in Lhuentse. She graduated from the College for Language and Culture Studies in Taktse with a Bachelor of Arts in Language and Literature. Tshoki Lhamo has been running a business in her hometown for six years.
The Druk Thuendrel Tshogpa is the country's fifth registered political party.
Kinzang Lhadon
Edited by Sherub Dorji